As Workers Struggled, Boardrooms Found Ways To Reward CEOs During Pandemic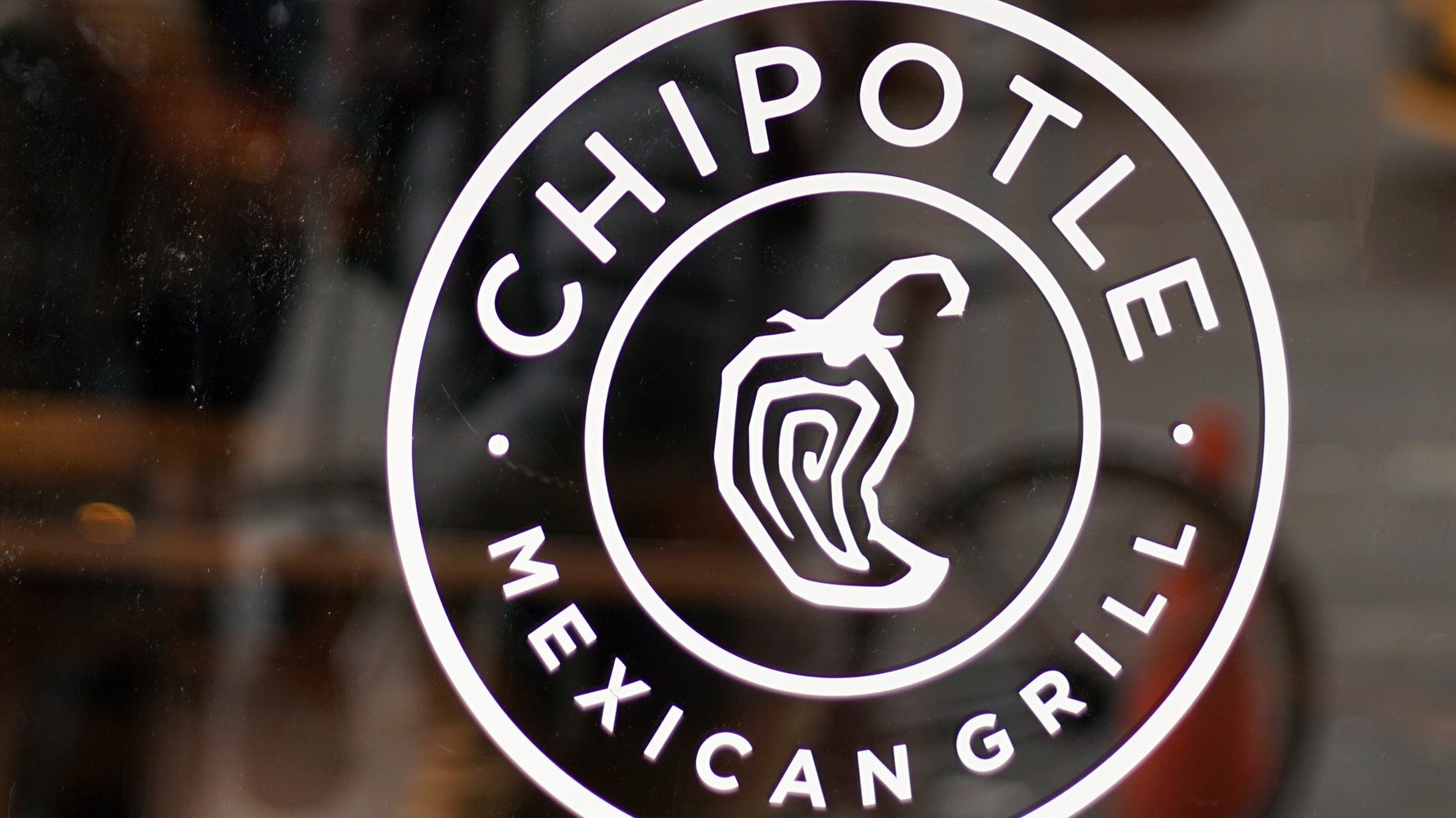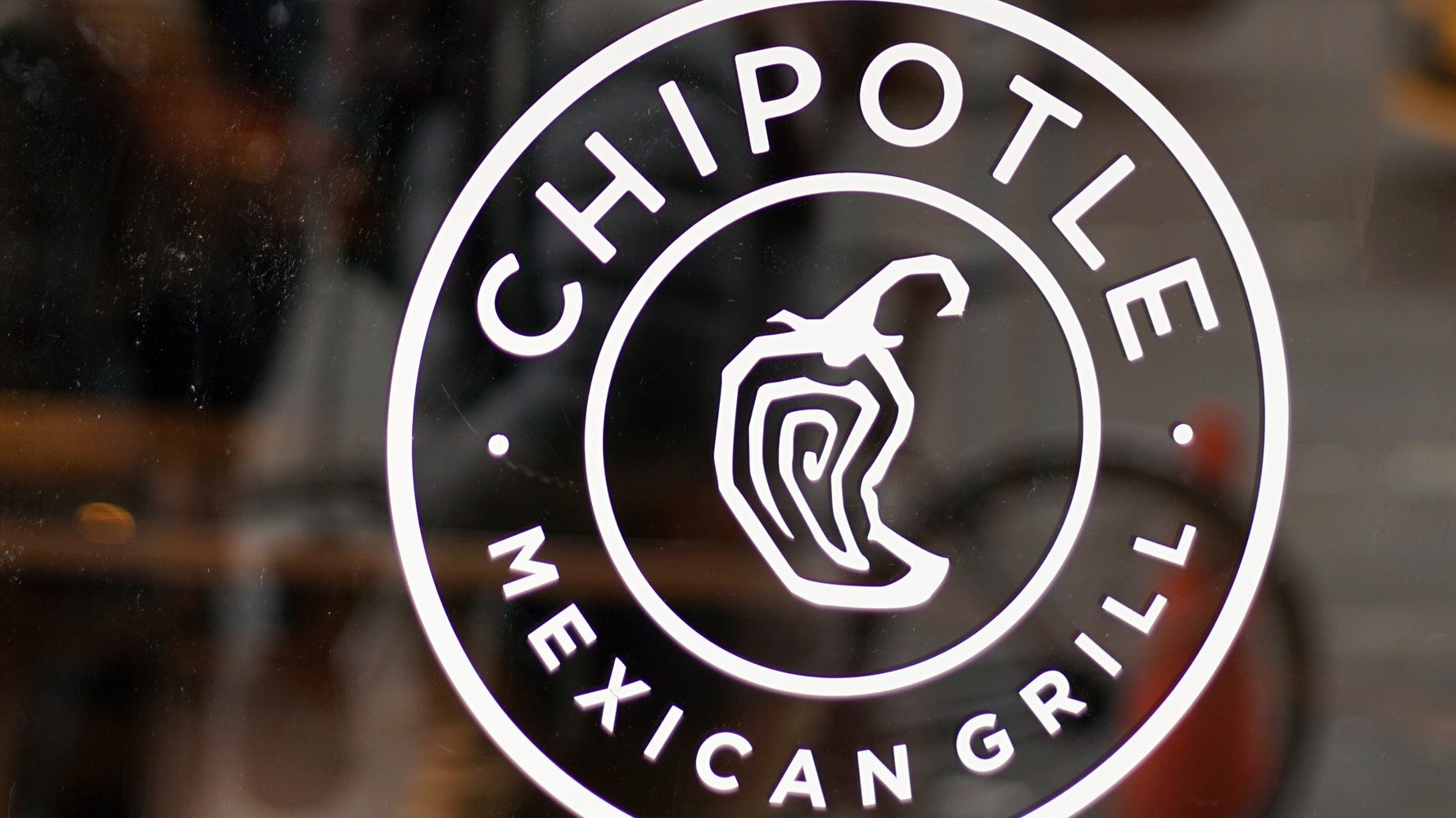 As the coronavirus pandemic upended the restaurant industry in March 2020, fast-casual burrito chain Chipotle instituted a 10% "appreciation pay" bonus for employees willing to risk their health to keep working during the crisis. For frontline workers earning around $12 or $13 an hour, that amounted to a pay boost of a dollar and change.
Chipotle CEO Brian Niccol got a raise, too ― from $33.5 million to $38 million ― after the company's board waived performance rules that would have dragged down his compensation for the year. Niccol ended up reaping nearly 3,000 times the annual $13,127 pay of Chipotle's median worker.
The haul for Niccol is one of several CEO pay packages highlighted in a new report from the Institute for Policy Studies, a progressive think tank, showing how companies tweaked their compensation rules during the pandemic to keep executive pay high as regular workers struggled. The report analyzed pay data from Carnival Cruise Line, fast-food giant Yum Brands, Coca-Cola and Olive Garden parent company Darden Restaurants, among others.
Sarah Anderson, who co-authored the report with Sam Pizzigati, found that of the 100 S&P 500 companies with the lowest median worker pay, more than half "bent their own rules" last year to jack up their executives' paychecks. She said many of them cited the need to "retain" talented CEOs.
Among the 51 companies included in the report, CEO pay averaged more than $15 million in 2020, a 29% increase over the previous year.
"It's part of this whole 'great man theory … if we don't bend over backwards and pay these guys outrageous sums, they will abandon ship even in the middle of a national crisis,'" Anderson said in an interview. "The whole retention justification has always seemed absurd to me, but it's even more absurd in a year when frontline employees have proved how essential they are."
Chipotle announced this week that it would be hiking its minimum wage to $15 per hour as it looks to expand its workforce. A company spokesperson said in a statement that Niccol's 2020 pay was based on "a competitive analysis of CEO pay levels," and that the payout includes "a one-time modification that is not reflective of his ongoing pay package." 
Without that one-off change, the ratio of Niccol's pay to the median Chipotle worker's would be a more modest 1,129 to 1, the spokesperson noted.
"Under Brian's leadership, Chipotle's stock has increased more than 300% and the market cap grew $30.6 billion, from $8.2 billion in early 2018 to $38.8 billion at the end of 2020," the spokesperson said.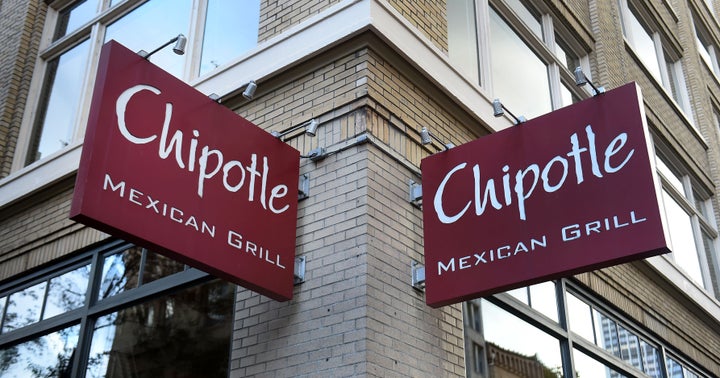 Among the 51 companies included in the report, CEO pay averaged more than $15 million in 2020, a 29% increase over the previous year, while the median worker pay came to $28,187, reflecting a 2% decrease. The average CEO-to-worker pay ratio for those same employers was 830 to 1. 
Due to a change in reporting rules brought on by the Dodd-Frank Act, public companies must now disclose those ratios in reports to the Securities and Exchange Commission so investors can get a better handle on the pay disparities between executives and typical workers.
The company with the lowest median wages in the report was auto-parts maker Aptiv, at $5,906, followed by apparel giant Under Armour, at $6,669. Both companies would have a significant share of workers overseas, where wages tend to be lower than in the U.S. The CEO pay last year was $31.3 million at Aptiv and $7.4 million at Under Armour. Both companies adjusted performance metrics to raise executive pay, according to the report.
Some companies that suffered significant losses during the pandemic still managed to reward executives handsomely. Hotel giant Hilton lost $720 million on the year, but CEO Chris Nassetta received a compensation package worth $55.9 million, according to the company's SEC filing.
Hilton said in a statement that the figure was misleading. Nassetta's take-home pay was really $20.1 million, a spokesperson said, but the amount appeared inflated due to complicated maneuvers with stock awards. 
"For additional context, 93.5% of Chris' pay is directly tied to company performance and is in no way guaranteed," a spokesperson said in an email. "In the last five years, he led Hilton as it delivered $20 billion of shareholder value at rates that were significantly better than our peers and competitors."
Anderson said Hilton's objection to the value of Nassetta's pay showed how convoluted some packages were.
"The complexity was really something," Anderson said. "They clearly devoted enormous brainpower to devising this plan."
A HuffPost Guide To Coronavirus
Calling all HuffPost superfans!
Sign up for membership to become a founding member and help shape HuffPost's next chapter
Source link
Aston Martin in legal dispute over payments for £2.5m Valkyrie 'hypercar'
Aston Martin is suing two Swiss car dealers whom it claims withheld more than £10m of customers' money that had been paid towards its £2.5m Valkyrie hypercar.
On Tuesday morning the luxury carmaker will lodge documents with the Swiss criminal prosecutor asking it to investigate the board members of Nebula Project AG, according to people briefed on the action. 
Aston will also bring a civil action against Nebula Project, which handled some customer deposits for the hypercar. 
The carmaker will take a £15m hit to profits this year and book a further undisclosed financial impact next year, it will tell investors on Tuesday morning, the same people said.
At least £10m of that is from the missing customer deposits, with an additional unquantified hit next year.
The remaining £5m is from an accounting provision due to changes in commercial arrangements after Aston terminated the Aston Martin dealership run by the same directors in Switzerland. The company has four other dealerships in the country.
The two directors of the business are Andreas Baenziger and Florian Kamelger, according to filings and earlier press releases about the project.
The pair helped Aston finance the Valkyrie in 2016 by offering to underwrite the project and by handling some Swiss customer deposits, which were used to fund development of the car.
In return, Nebula was due to collect commission from sales of the Valkyrie model as well as two subsequent cars based on the same technology, the Valhalla and the Vanquish.
Because it has now cancelled the deal, Aston believes it will avoid having to pay a cut of the sales to Nebula, leaving the carmaker financially better off in the long run despite the hit to finances over the next two years.
The unusual funding model was put in place at a time when Aston was struggling financially and unable to invest in the vehicle, which it claims will be the fastest and most expensive road car ever made.
While deposits paid to Nebula by buyers of the hypercar were passed on to Aston, Nebula directors also collected further payments from some customers, which they did not pass on to the carmaker, it is alleged in the court filings.
A number of Aston customers have joined the legal case, and the carmaker says it will honour the sales agreements. Deliveries of the car are expected to begin in September and run into next year.
The episode is an embarrassment for the business at a time it is seeking to win back investor confidence under the new management of Lawrence Stroll.
The Canadian billionaire led a £540m bailout last year and is now its chair, pushing back its electric cars and focusing on mid-engine supercars based on the Valkyrie to poach customers from Ferrari. 
Sales of the Valkyrie had been expected to begin in 2020, but were delayed until late this year after the pandemic affected product testing.
The Valkyrie is a flagship product for Aston Martin, with a limited run of 150 models and 30 more for a racetrack version that is designed to spearhead the company's push into mid-engine models.
The Valhalla supercar, which is based on the Valkyrie, will also appear in the upcoming James Bond film No Time To Die.
Aston Martin declined to comment. The Nebula directors have been contacted for comment.
Source link