China Lands Spacecraft On Mars In Historic First For Nation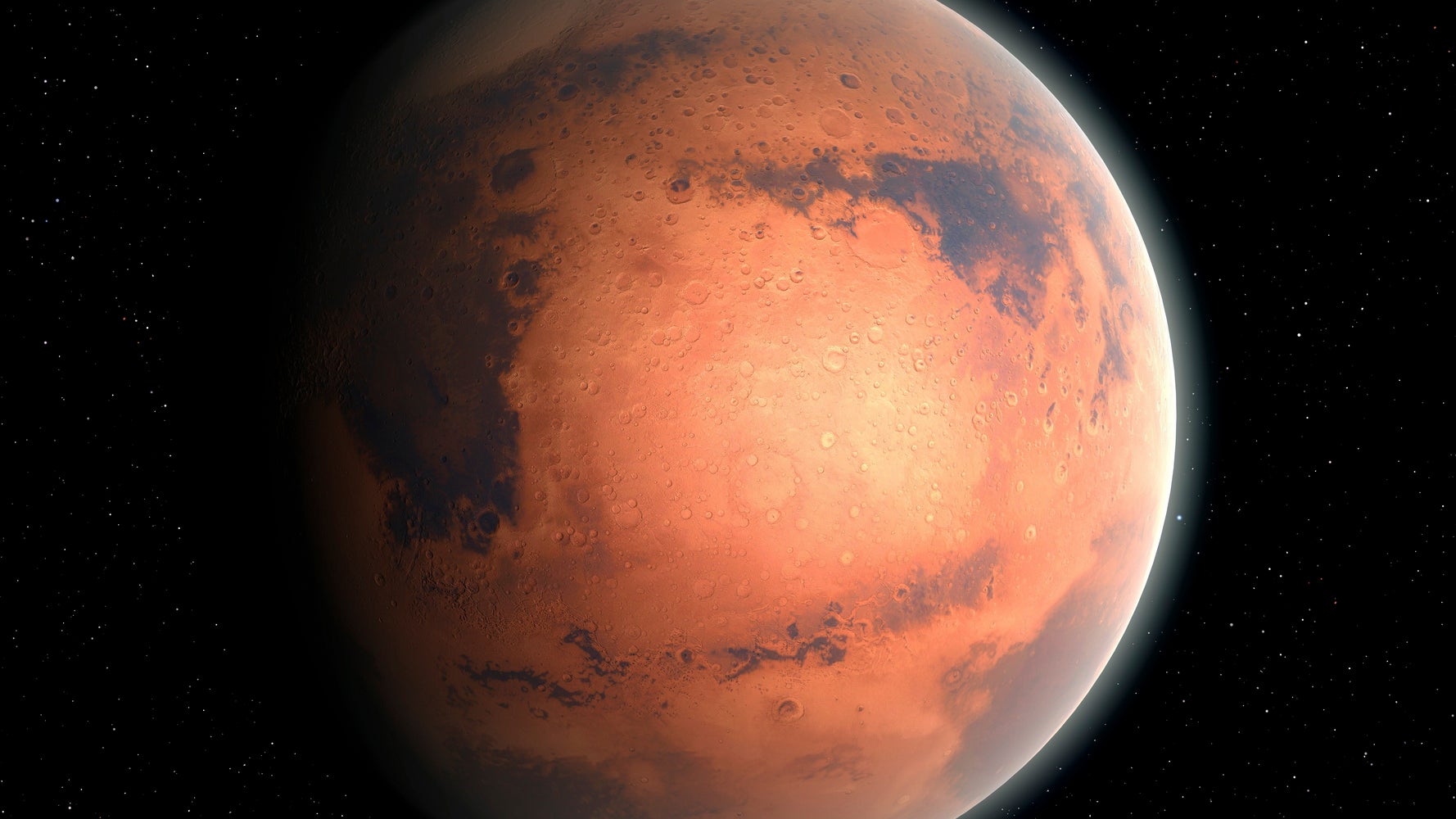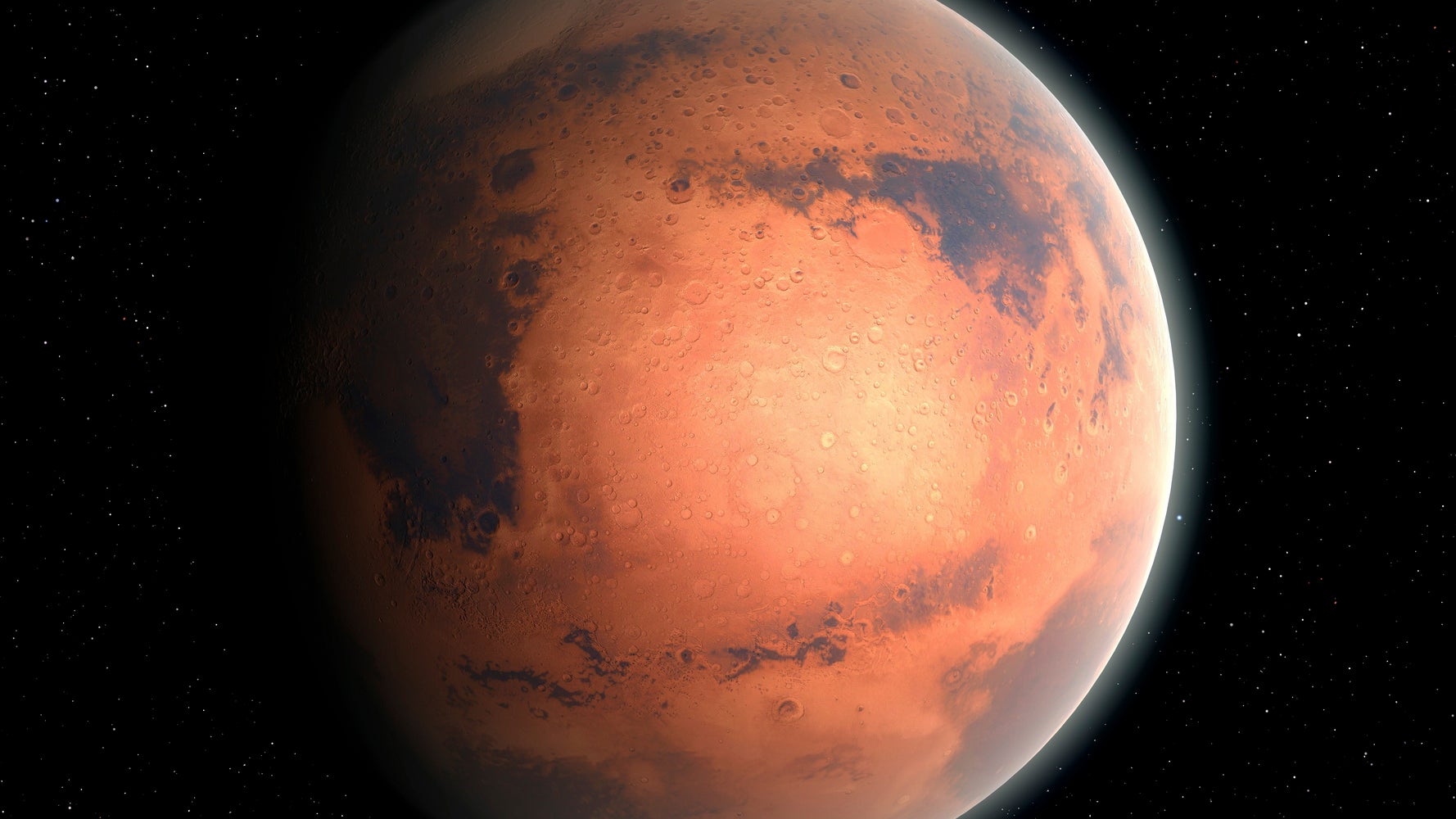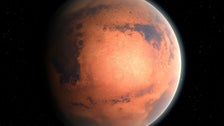 BEIJING — China landed a spacecraft on Mars for the first time on Saturday, a technically challenging feat more difficult than a moon landing, in the latest advance for its ambitious goals in space.
Plans call for a rover to stay in the lander for a few days of diagnostic tests before rolling down a ramp to explore an icy area of Mars known as Utopia Planitia. It will join an American rover that arrived at the red planet in February.
"China has left a footprint on Mars for the first time, an important step for our country's space exploration," the official Xinhua News Agency said in announcing the landing on one of its social media accounts.
The U.S. has had nine successful landings on Mars since 1976. The Soviet Union landed on the planet in 1971, but the mission failed after the craft stopped transmitting information soon after touchdown.
A rover and a tiny helicopter from the American landing in February are currently exploring Mars. NASA expects the rover to collect its first sample in July for return to Earth in a decade.
China has landed on the moon before but landing on Mars is a much more difficult undertaking. Spacecraft must use shields for protection from the searing heat of reentry and both retro-rockets and parachutes to slow enough to prevent a crash landing. The parachutes and rockets must be deployed at precise times to land at the designated spot. Only mini-retro rockets are required for a moon landing, and parachutes alone are sufficient for returning to Earth.
Xinhua said the entry capsule entered the Mars atmosphere at an altitude of 125 kilometers (80 miles), initiating what it called "the riskiest phase of the whole mission."
A 200 square meter (2,150 square foot) parachute was deployed and later jettisoned, and then a retro-rocket was fired to slow the speed of the craft to almost zero, Xinhua said. The craft hovered about 100 meters (330 feet) above the surface to identify obstacles before touching down on four buffer legs.
"Each step had only one chance, and the actions were closely linked. If there had been any flaw, the landing would have failed," said Geng Yan, an official at the China National Space Administration, according to Xinhua.
Touchdown was at 7:18 a.m. Beijing time (7:18 p.m. EDT), according to the State Administration for Science, Technology and Industry for National Defense. The distance between Earth and Mars caused a delay for mission control in Beijing to confirm its success.
Chinese President Xi Jinping, in a congratulatory letter to the mission team, called the landing "an important step in our country's interplanetary exploration journey, realizing the leap from Earth-moon to the planetary system and leaving the mark of the Chinese on Mars for the first time … The motherland and people will always remember your outstanding feats!"
NASA Associate Administrator Thomas Zurbuchen tweeted his congratulations, saying, "Together with the global science community, I look forward to the important contributions this mission will make to humanity's understanding of the Red Planet."
China's Mars landing was the top trending topic on Weibo, a leading social media platform, as people expressed both excitement and pride.
The Tianwen-1 spacecraft has been orbiting Mars since February, when it arrived after a 6 1/2-month journey from Earth. Xinhua described the mission as China's first planetary exploration.
The rover, named after the Chinese god of fire Zhurong, is expected to be deployed for 90 days to search for evidence of life. About the size of a small car, it has ground-penetrating radar, a laser, and sensors to gauge the atmosphere and magnetic sphere.
China's space program has proceeded in a more cautious manner than the U.S. and the Soviet Union during the height of their space race.
The launch of the main module for its space station in April is the first of 11 planned missions to build and provision the station and send up a three-person crew by the end of next year. While successful, the uncontrolled return to Earth of the launch rocket drew international criticism including from NASA Administrator Bill Nelson.
China has said it wants to land people on the moon and possibly build a scientific base there. No timeline has been released for such projects. A space plane is also reportedly under development.
Associated Press researcher Henry Hou, news assistant Caroline Chen and video journalist Sam McNeil contributed to this report.
Calling all HuffPost superfans!
Sign up for membership to become a founding member and help shape HuffPost's next chapter
Source link
'Unabated crime wave as president': Former prosecutor says Trump must be prosecuted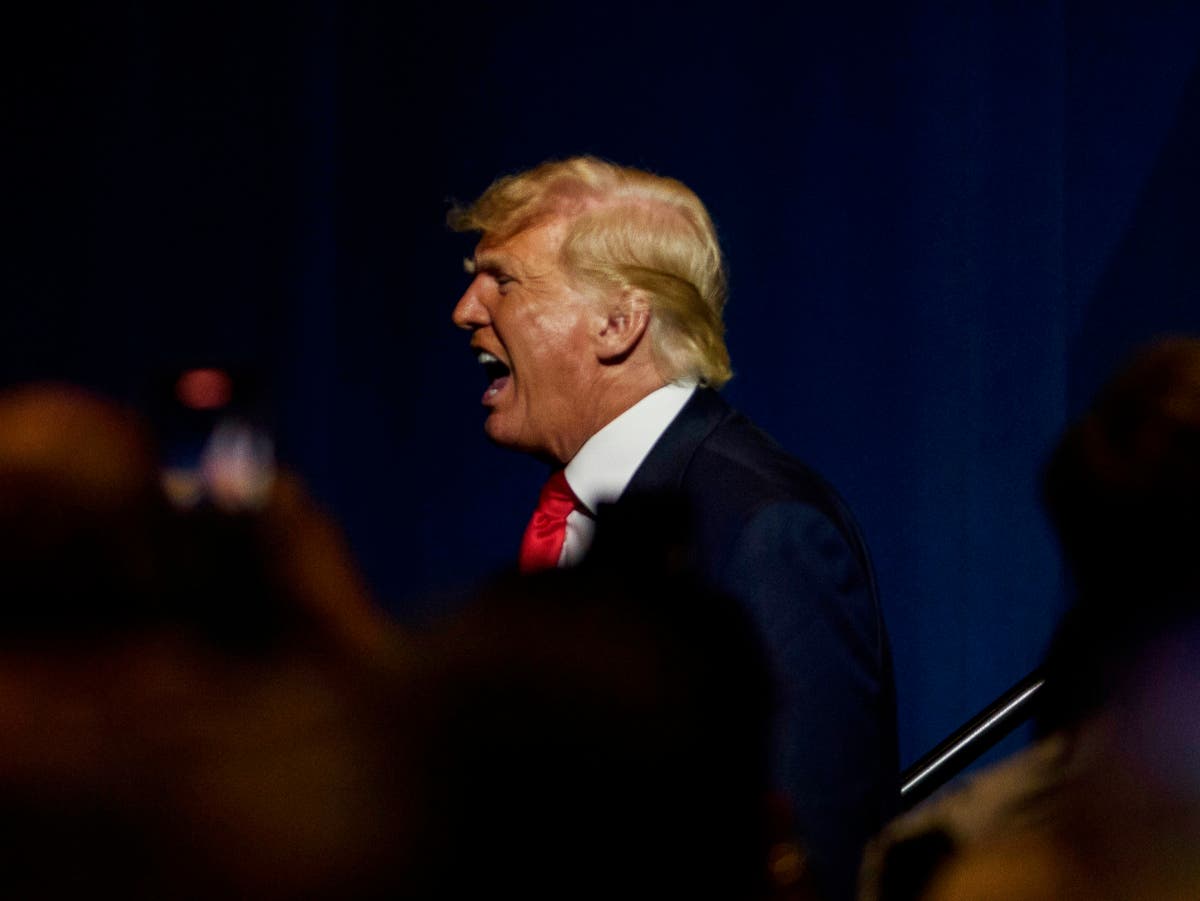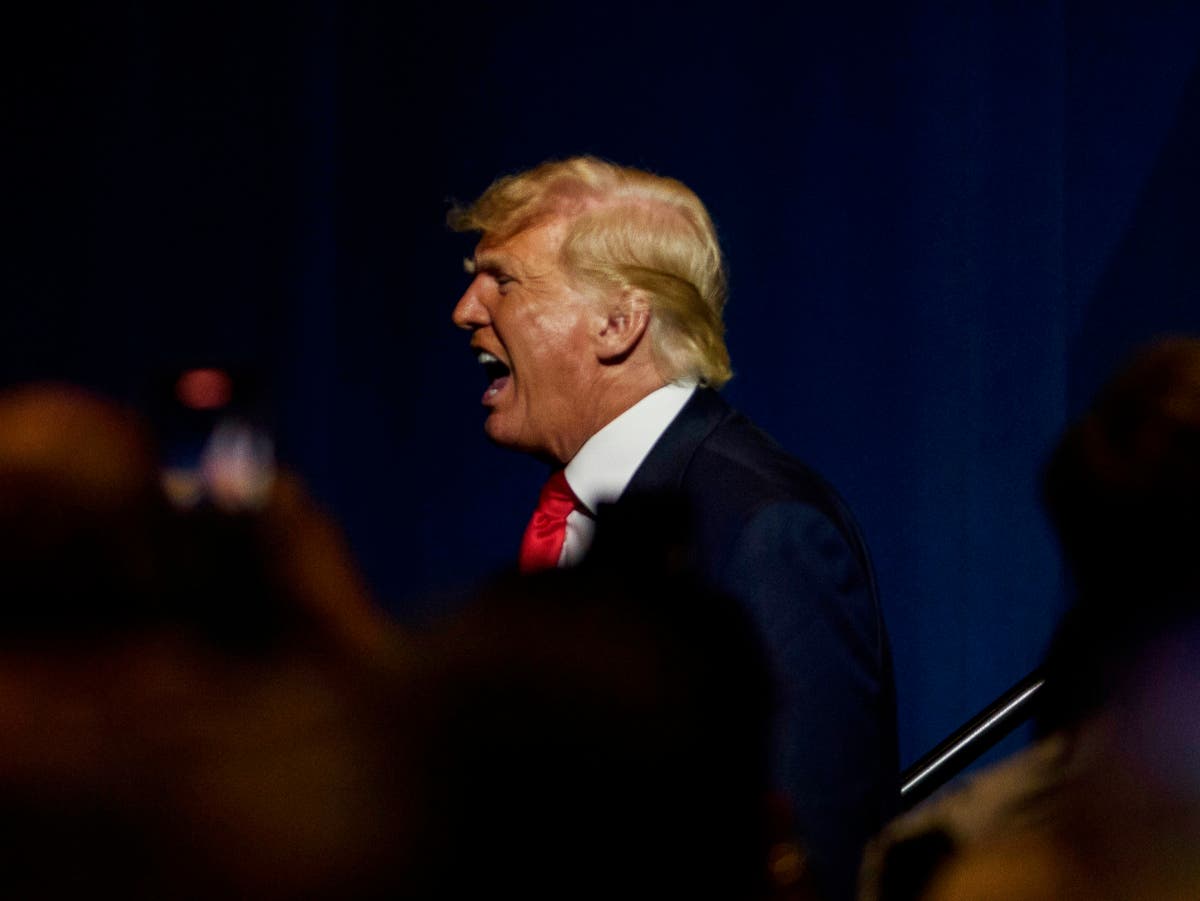 A former federal prosecutor called for former president Donald Trump to be criminally prosecuted because he was responsible for "an unabated crime wave as president".
Speaking to MSNBC on Friday night, Glenn Kirschner urged the Department of Justice to act and warned that a future "runaway criminal president" may come to occupy the White House if Mr Trump is not held responsible.
Mr Kirschner tweeted on Saturday: "It's time for our nation to hold a criminal former president accountable for his crimes against the United States."
Mr Kirschner listed a number of Mr Trump's offences, such as withholding military assistance to Ukraine in an effort to get them to investigate Joe Biden, leading to Mr Trump's first impeachment, and his administration's obstruction of congressional proceedings.
He also mentioned the Trump campaign's financial violations, occurring before Mr Trump took office, for which his previous personal lawyer and fixer Michael Cohen went to prison.
"There are so many other offences," Mr Kirschner said. "There are countless, avoidable Covid deaths that I think could be pursued by the states. Then, of course, there is inciting the insurrection. We saw it with our own eyes."
"If he is not held accountable, if we don't prosecute him, then what we are doing is we are encouraging tomorrow's version of Donald Trump," he added. "We have to prosecute today's version of Donald Trump to send the message that we will not tolerate a runaway criminal president."
Mr Trump "can face criminal charges for activities that took place before he was president, after he was president, and while he was president, as long as they were not part of his duties while he was president of the United States," attorney David Weinstein told The Guardian earlier this week.
The former president hasn't been charged with any crimes and has denied any wrongdoing many times. He's called the investigations into him and the Trump Organization a "witch hunt".
A spokesperson for the office of the Manhattan District Attorney told the paper: "We have informed the Trump Organization that our investigation into the organization is no longer purely civil in nature. We are now actively investigating the Trump Organization in a criminal capacity, along with the Manhattan DA."
Manhattan prosecutors has convened a grand jury that is "expected to decide whether to indict Donald Trump, other executives at his company or the business itself, should prosecutors present the panel with criminal charges," The Washington Post reported in late May.
The district attorney in Fulton County, Georgia, Fani Willis, said in February that there were plans to investigate Mr Trump's call to the state's Secretary of State Brad Raffensperger.
The then-president pushed Mr Raffensperger to "find" just enough votes to allow him to win the state in an attempt to overturn the 2020 election. Mr Raffensperger resisted.
But regardless of what the end result is of Mr Trump's legal troubles, he's unlikely to lose the support of his ardent followers.
Francisco Pedraza, a political scientist at the University of California, told The Guardian: "The majority of the evidence that we have on hand says that people who like Trump don't care what he does, it just doesn't matter if he breaks the law."
"We know from a lot of social science research that people who back Trump also register very high on validated and reliable indexes of racial resentment, for example, he serves that and offers a kind of politics that responds to that flavour of politics," Dr Pedraza added. "Anything else doesn't matter as long as he continues to be a champion for racist [sentiments]."
Source link