Deadly Pride Parade Crash In South Florida Was Not Intentional: Officials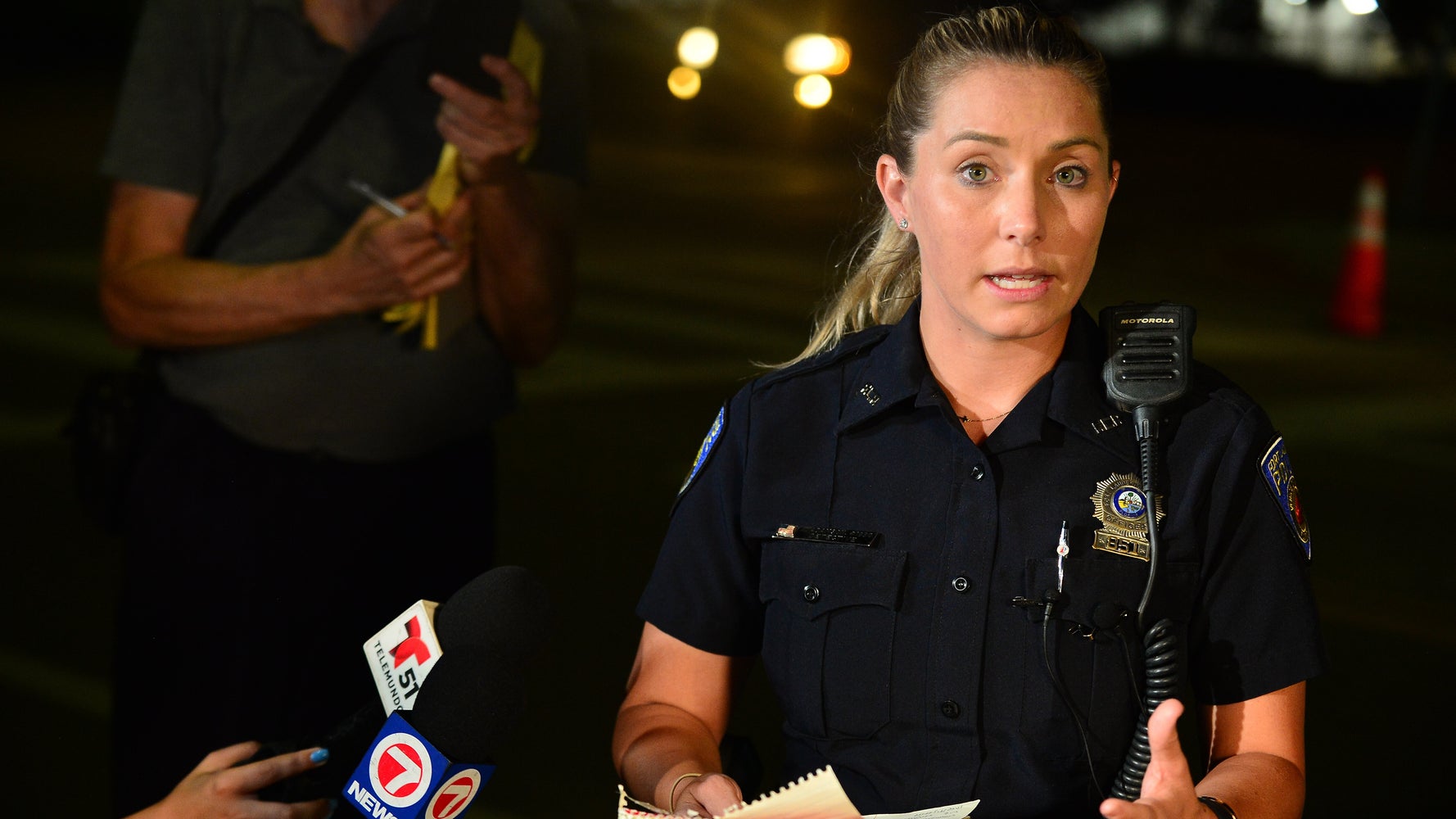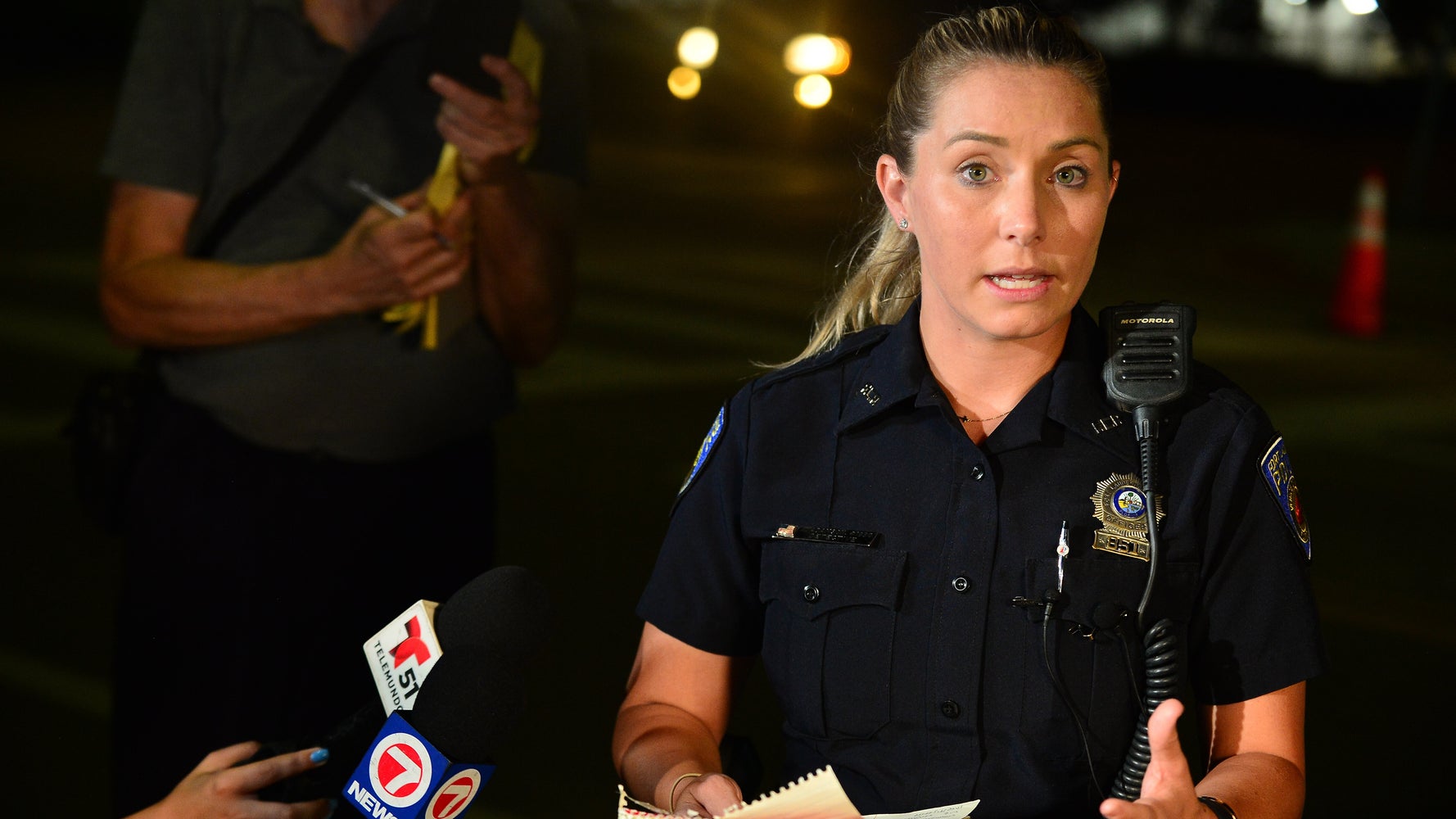 [ad_1]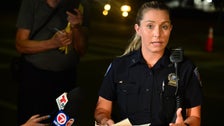 FORT LAUDERDALE, Fla. (AP) — A member of a men's chorus group unintentionally slammed into fellow chorists at the start of a Pride parade in South Florida, killing one member of the group and seriously injuring another, the group's director said Sunday, clarifying initial speculation that it was a hate crime directed at the gay community.
Wilton Manors Vice Mayor Paul Rolli and Fort Lauderdale Mayor Dean Trantalis said the early investigation shows it was an accident. The 77-year-old driver was taken into custody, but police said no charges have been filed and the investigation is ongoing.
The elderly driver had ailments that prevented him from walking, according to a statement Sunday from Fort Lauderdale Police, who said he was cooperating with the investigation and there was no evidence drugs or alcohol was involved.
"The early investigation now indicates it looks like it was a tragic accident, but nobody's saying finally what it is," Rolli told The Associated Press in a phone interview.
The driver and the victims were a part of the Fort Lauderdale Gay Men's Chorus family, a small 25-member group of mostly older men.
"Our fellow Chorus members were those injured and the driver is also a part of the Chorus family. To my knowledge, this was not an attack on the LGBTQ community," President Justin Knight said in a statement Sunday, calling it "an unfortunate accident."
Rolli was on the float in front of the chorus truck along with Fort Lauderdale Mayor Dean Trantalis and other city officials at a staging area where the floats were being readied. Trantalis said the driver of a pickup truck suddenly accelerated when he was told he was next in the parade, crashing into the victims.
The driver continued across all lanes of traffic, ultimately crashing into a fence on the other side of the street, police said.
Rolli was on the other side of the float and didn't witness the crash, but jumped off immediately and ran to the victims. In the confusion, it was unclear what happened.
"People were really distraught and some people were crying," said Rolli, who explained that the crash happened in an area where the floats were lining up, so there weren't as many parade-goers. "I was getting phone calls from people I knew at the other end waiting for the parade saying, 'Is this true? Is that true, do we have anything to worry about?' You don't know at that point."
Fort Lauderdale Police said no arrests have been made saying they are conducting a thorough investigation with the FBI, nothing in a statement they are "considering and evaluating all possibilities."
Trantalis, who is Fort Lauderdale's first openly gay mayor, initially told reporters the act was deliberate, adding to the confusion Saturday night.
"It terrorized me and all around me … I feared it could be intentional based on what I saw from mere feet away," he said in a Twitter statement Sunday. "As the facts continue to be pieced together, a picture is emerging of an accident in which a truck careened out of control."
Wilton Manors is a tight-knit community near Fort Lauderdale with a vibrant downtown filled with cute shops, where people line up for Rosie's famous hamburgers or to gossip and drink at Georgie's Alibi Monkey Bar.
Photos and video from the scene showed Democratic U.S. Rep. Debbie Wasserman Schultz in tears while in a convertible at the parade.
In a statement Saturday night, Wasserman Schultz said she was safe but "deeply shaken and devastated that a life was lost."
"I am so heartbroken by what took place at this celebration," she said. "May the memory of the life lost be for a blessing."
A spokesman for the chorus said the director did not want to give interviews, adding that many members of the small group witnessed the fatal crash and were deeply shaken.
"The reason people like Wilton manors is the whole community is one big family and that's how we treat each other … and this has really rattled a lot of people," said Rolli. "Even if it's an accident, just the loss of a life."
June is Pride Month, commemorating the June 1969 police raid targeting gay patrons at the Stonewall Inn in New York that led to an uprising of LGBTQ Americans and served as a catalyst for the gay rights movement.


[ad_2]

Source link
Mississippi Argues Supreme Court Should Overturn Roe V. Wade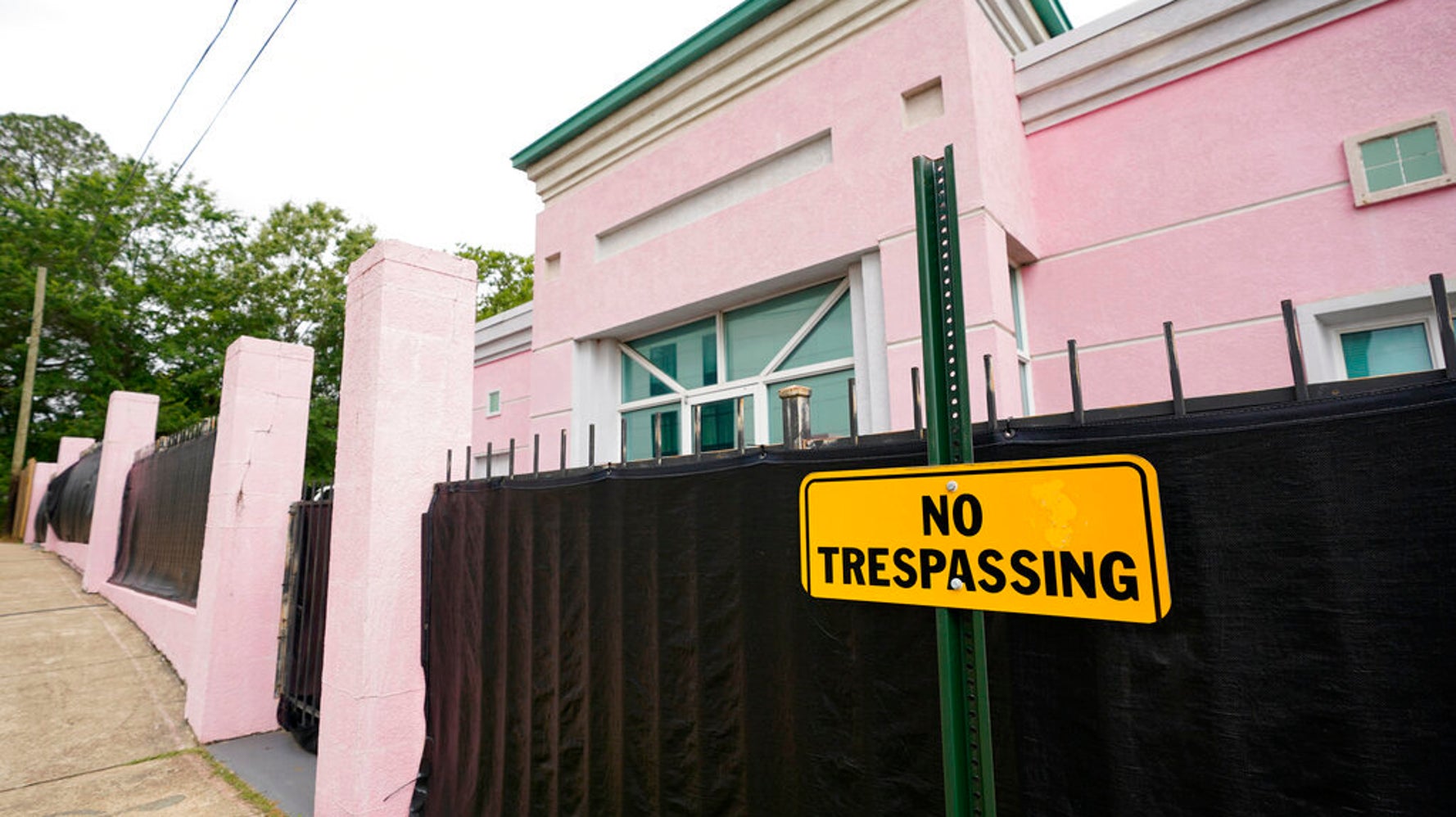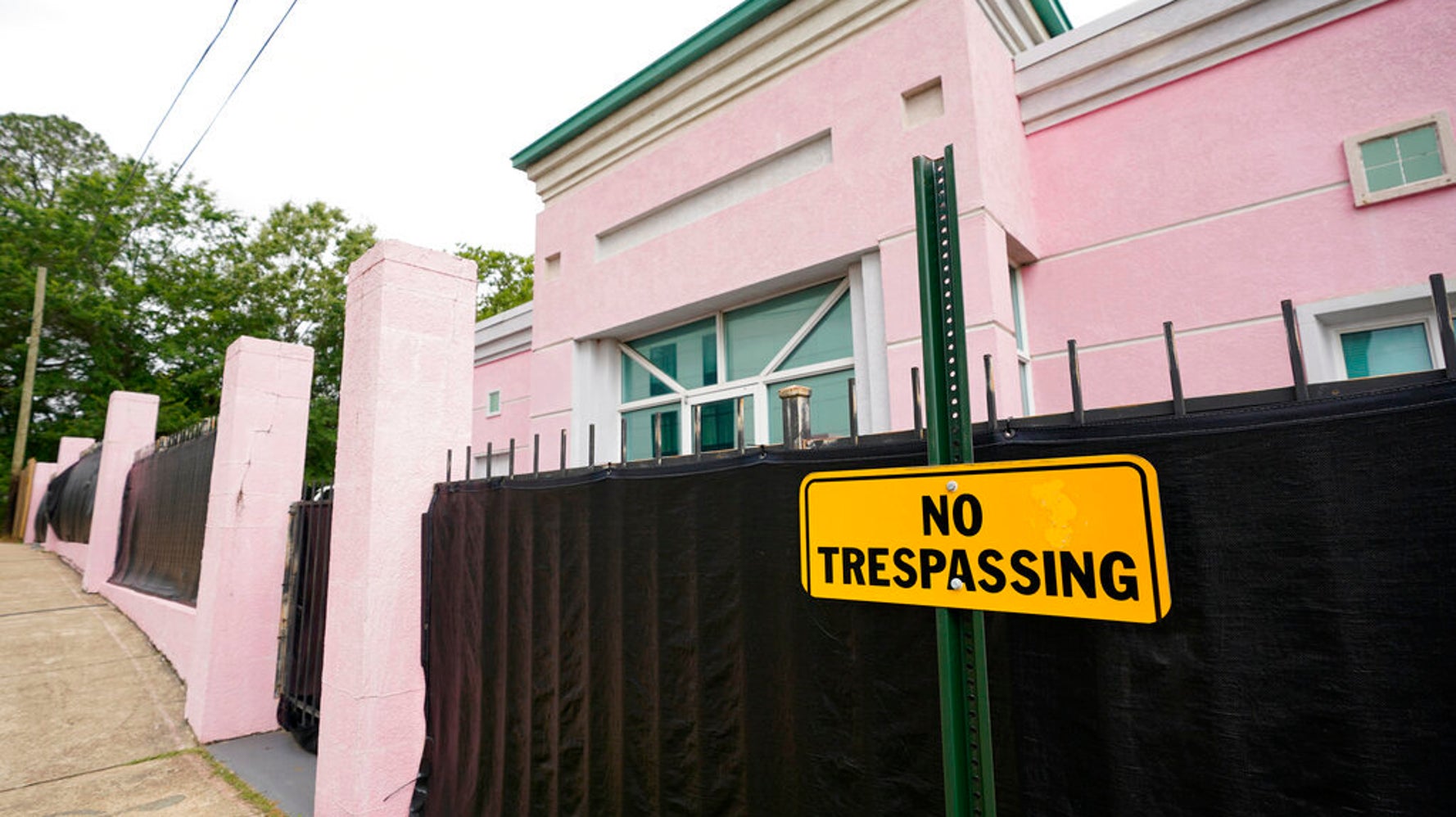 [ad_1]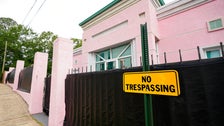 JACKSON, Miss. (AP) — The U.S. Supreme Court should overturn its landmark 1973 ruling that legalized abortion nationwide and let states decide whether to regulate abortion before a fetus can survive outside the womb, the office of Mississippi's Republican attorney general argued in papers filed Thursday with the high court.
"Under the Constitution, may a State prohibit elective abortions before viability? Yes. Why? Because nothing in constitutional text, structure, history, or tradition supports a right to abortion," Mississippi Attorney General Lynn Fitch and four of her attorneys wrote in the brief.
The arguments are a direct challenge to the central finding of the court's 1973 Roe v. Wade decision and its 1992 decision in a Pennsylvania abortion case. Both rulings said states may not put an undue burden on abortion before viability. The Mississippi attorneys argue that the rulings are "egregiously wrong."
The Mississippi case is the first big abortion-rights test in a Supreme Court reshaped with three conservative justices nominated by former President Donald Trump.
A 6-3 conservative majority, with the three Trump nominees, said in May that the court would consider arguments over a Mississippi law that would ban abortion at 15 weeks. Justices are likely to hear the case this fall and could rule on it in the spring.
Nancy Northup is president and CEO of the Center for Reproductive Rights, which is defending Mississippi's only abortion clinic in its challenge of the 15-week ban. She said Thursday that half of the states are poised to ban abortion altogether if Roe v. Wade is overturned.
"Today's brief reveals the extreme and regressive strategy, not just of this law, but of the avalanche of abortion bans and restrictions that are being passed across the country," Northup said in a statement. "Their goal is for the Supreme Court to take away our right to control our own bodies and our own futures — not just in Mississippi, but everywhere."
Republican lawmakers in several states have been pushing laws designed to challenge Roe v. Wade, including bans on abortion once a fetal heartbeat is detected, as early as six weeks.. A federal district judge on Tuesday blocked an Arkansas law that would ban most abortions, ruling that the law is "categorically unconstitutional" because it would ban the procedure before the fetus is considered viable.
The Mississippi 15-week law was enacted in 2018, but was blocked after a federal court challenge. The state's only abortion clinic, Jackson Women's Health Organization, remains open and offers abortions up to 16 weeks of pregnancy. Clinic director Shannon Brewer has said about 10% of its abortions there are done after the 15th week.
The Mississippi clinic has presented evidence that viability is impossible at 15 weeks, and an appeals court said that the state "conceded that it had identified no medical evidence that a fetus would be viable at 15 weeks." Viability occurs roughly at 24 weeks, the point at which babies are more likely to survive.
Mississippi argues that viability is an arbitrary standard that doesn't take sufficient account of the state's interest in regulating abortion.
The Mississippi law would allow exceptions to the 15-week ban in cases of medical emergency or severe fetal abnormality. Doctors found in violation of the ban would face mandatory suspension or revocation of their medical license.
"That law rationally furthers valid interests in protecting unborn life, women's health, and the medical profession's integrity. It is therefore constitutional," the Mississippi attorney general's office wrote in its Thursday filing.
The attorney who will make Mississippi's oral arguments before the Supreme Court is the state solicitor general, Scott G. Stewart, a former clerk for Justice Clarence Thomas.
Also in the filing Thursday, the Mississippi attorneys wrote that if the Supreme Court does not overturn the standard that abortion restrictions should face heightened-scrutiny, the court "should at minimum hold that there is no pre-viability barrier to state prohibitions on abortion and uphold Mississippi's law."
The Mississippi attorneys wrote that circumstances for women have changed since the 1973 and 1992 Supreme Court rulings.
"Today, adoption is accessible and on a wide scale women attain both professional success and a rich family life, contraceptives are more available and effective, and scientific advances show that an unborn child has taken on the human form and features months before viability," the Mississippi attorneys wrote. "States should be able to act on those developments."
Calling all HuffPost superfans!
Sign up for membership to become a founding member and help shape HuffPost's next chapter


[ad_2]

Source link