Epidemiologist says if Indonesia needs a plan to avoid pandemic trap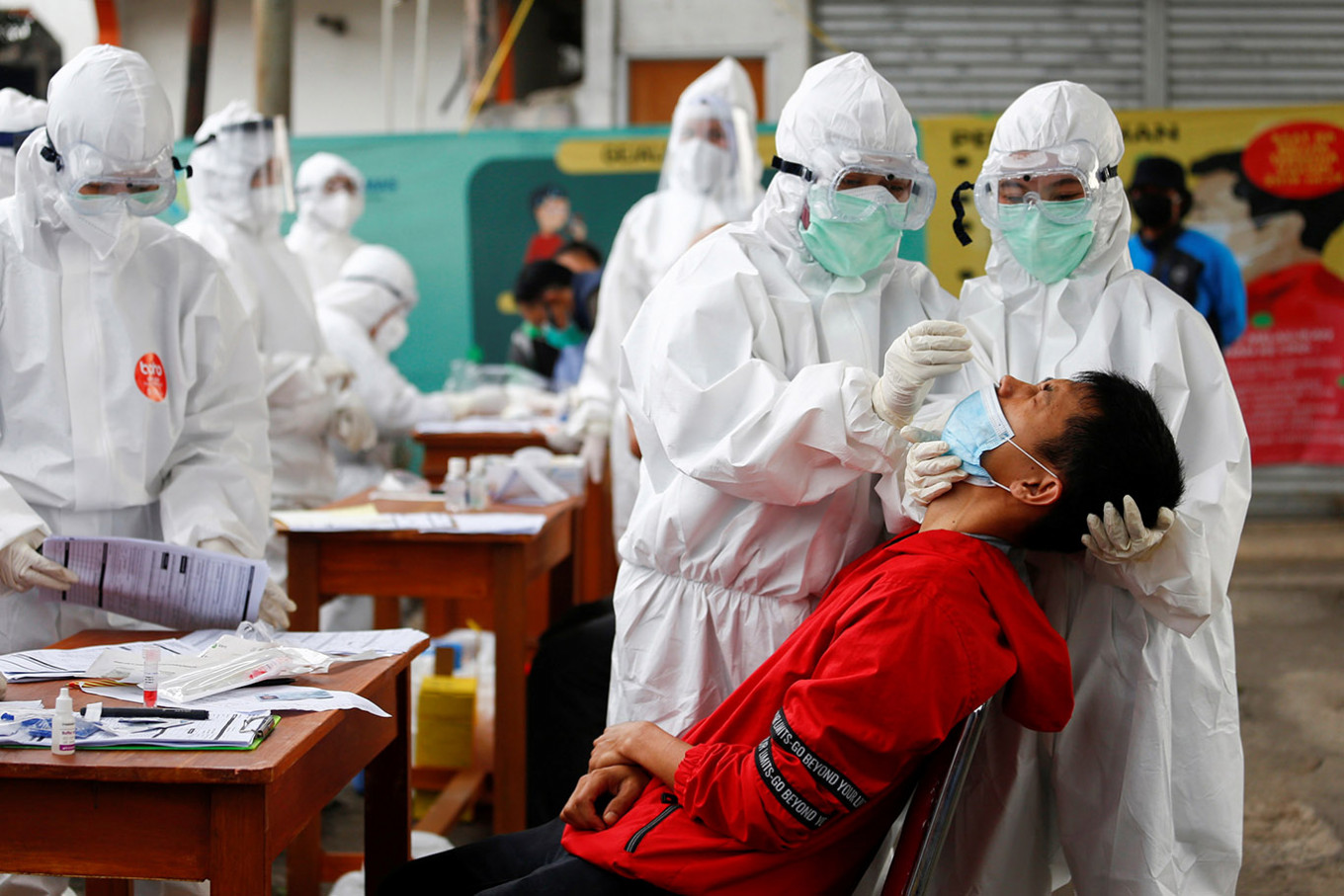 Indonesia needs a systematic and targeted national plan to avoid falling into the "pandemic trap" where infections fluctuate, deaths remain high and hospitals remain overwhelmed by cases, says a prominent Indonesian epidemiologist.
Pandu Riono of the University of Indonesia, who has criticised his country's COVID-19 measures, says the lack of success so far in suppressing infections stems from lost opportunities last year.
If Jakarta had been placed on a really strict lockdown that was actively enforced when the first cluster was found in early March last year, the virus "wouldn't have spread to other cities in Java" or to other Indonesian islands, he argues on CNA's In Conversation that aired this week.
The government must now plan what it should do and achieve in the coming year and the year after, he says. "Without planning, there's no way we can control this pandemic."
Indonesia's government, however, says it already has a long-term strategy for getting out of the pandemic.
Speaking to CNA a fortnight ago, Co-ordinating Minister for Maritime Affairs and Investment Luhut Pandjaitan said Indonesia hopes to ramp up its vaccination drive to 2.5 million jabs a day by next month and eventually to five million doses daily.
It is trying to get things under control island by island, said Luhut, who is in charge of Indonesia's pandemic response.
It is also working on a road map for living with COVID-19. People may have to still wear a mask and bring along their vaccination cards when they travel, he cited.
Pandu hopes this plan recognises that herd immunity may be hard to achieve.
The public health expert was involved in a serology survey conducted in March by Jakarta's health department and other partners, which found that 44.5 per cent of the capital's 10.6 million people have had COVID-19.
The figure, released last month, was much higher than official numbers reported. Even so, he thinks herd immunity in Jakarta may be elusive as it sees many visitors from other parts of the country with lower vaccination or immunity levels.
"There's no herd immunity in Indonesia for COVID-19," he says. "Indonesia has a very large population of more than 270 million. With lower-efficacy vaccines like Sinovac, even if 100 per cent of the population gets vaccinated, we'll never reach herd immunity."
If Indonesia continues to manage COVID-19 "haphazardly", there would be the constant fluctuation of infections "even until President Jokowi completes his second term", he added.
'DON'T BE AFRAID OF INDONESIA'
Challenges in Indonesia include misinformation, inadequate vaccine supplies, measures that are difficult to follow and premature reopening of certain regions, says Pandu.
He feels Indonesia may not have enough supplies to administer two million doses a day this month, a target announced by the Jokowi administration. Then there are logistical challenges, for example ensuring that there are enough healthcare workers to carry out the vaccinations.
People should also receive accurate information on vaccines and side effects, he says.
"The issue that always comes up … is (that) there are side effects or experiences that make people afraid to be vaccinated. For example, some might suddenly fall ill or suddenly pass away, and the vaccine is often suspected to be the reason," he cites.
The government should have been stricter about misinformation about COVID-19 and should warn or prosecute those who spread the misinformation, he adds.
He also thinks the government should have controlled civilian movements better during the Hari Raya Puasa and Hari Raya Haji holidays
Previously he had used the term "herd stupidity" to refer to the exodus to hometowns as people skirted travel restrictions. While acknowledging that many may be "angry" with what he said, he maintains that they "can't deny the reality".
"People didn't want to be restricted, and the government wasn't seriously enforcing the restrictions, resulting in what I'd worried about, which was the spread of the Delta variant," he says.
After Hari Raya Puasa, or Eid al-Fitr, on May 13, Indonesia's daily reported COVID-19 cases shot up from fewer than 5,000 to over 50,000 by July. From Aug 1 to 11, new cases reported have ranged between 20,709 and 39,532.
Amid the surge, there was confusion over whether Indonesia's Food and Drug Authority (BPOM) had authorised anti-parasitic drug ivermectin for emergency use against COVID-19. Following news reports claiming this, BPOM's head said it was only undergoing clinical trials at eight hospitals.
Another thing that frustrates Pandu is that authorities are trying to reopen Bali "too soon".
Indonesia launched the Work from Bali programme for civil servants in May in the hope of reviving the island's tourism-reliant economy. But with COVID-19 cases having since increased, he says the "Bali rebound" is a "COVID rebound in Bali" instead.
In his recent CNA interview, Luhut the co-ordinating minister said cases in Bali could stabilise by year end. The island had vaccinated over 85 per cent of its people and would achieve around 90 per cent soon, he said.
For all the COVID-19 struggles in Indonesia, Pandu urged its Southeast Asian neighbours not to isolate the country but to help one another.
"Help Indonesia so that we'll be able to overcome this pandemic, so that we can get along again without having to feel suspicious or afraid," he says.
"Indonesia is dangerously beautiful. It's certainly dangerous, but it's beautiful. Don't be afraid of it." CNA 
Taliban show conciliatory face at first Kabul news conference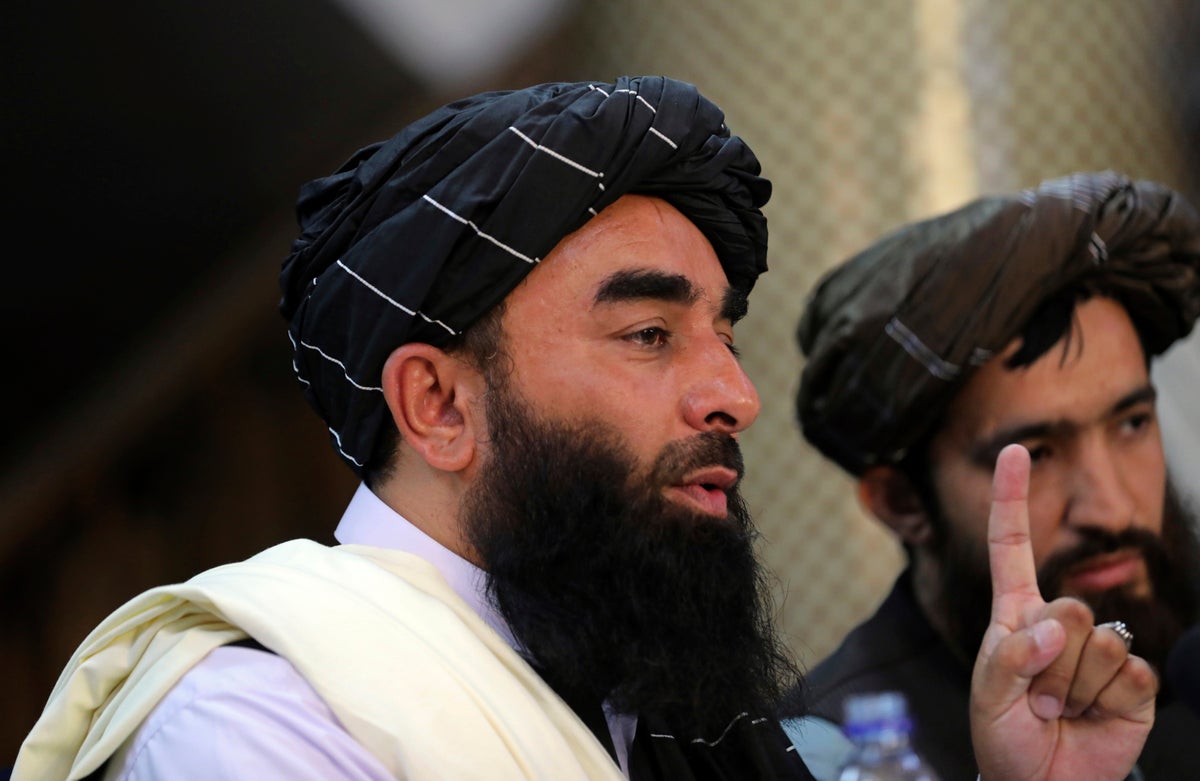 The Afghan Taliban said on Tuesday (Aug 17) they wanted peaceful relations with other countries and would respect the rights of women within the framework of Islamic law, as they held their first official news briefing since their shock seizure of Kabul.
The Taliban announcements, short on details but suggesting a softer line than during their rule 20 years ago, came as the United States and Western allies resumed evacuating diplomats and civilians the day after scenes of chaos at Kabul airport as Afghans thronged the runway.
"We don't want any internal or external enemies," the movement's main spokesman, Zabihullah Mujahid, said.
Women would be allowed to work and study and "will be very active in society but within the framework of Islam," he added.
As they rushed to evacuate, foreign powers assessed how to respond to the transformed situation on the ground after Afghan forces melted away in just days, with what many had predicted as the likely fast unraveling of women's rights.
US President Joe Biden and British Prime Minister Boris Johnson said they had agreed to hold a virtual meeting of Group of Seven leaders next week to discuss a common strategy and approach to Afghanistan.
During their 1996-2001 rule, also guided by Islamic sharia law, the Taliban stopped women from working and meted out punishments including public stoning. Girls were not allowed to go to school and women had to wear all-enveloping burqas to go out and then only when accompanied by a male relative.
The UN Human Rights Council will hold a special session in Geneva next week to address "serious human rights concerns" after the Taliban takeover, a UN statement said.
Ramiz Alakbarov, the UN humanitarian coordinator for Afghanistan, told Reuters in an interview the Taliban had assured the United Nations it can pursue humanitarian work in Afghanistan, which is suffering from a drought.
'WALK THE TALK'
The European Union said it would only cooperate with the Afghan government following the Taliban's return to power if they respected fundamental rights, including those of women.
Within Afghanistan, women expressed scepticism.
Afghan girls' education activist Pashtana Durrani, 23, was wary of Taliban promises. "They have to walk the talk. Right now they are not doing that," she told Reuters.
Several women were ordered to leave their jobs during the Taliban's rapid advance across Afghanistan.
Mujahid said private media could continue to be free and independent in Afghanistan and that the Taliban were committed to the media within their cultural framework.
He also said families trying to flee the country at the airport should return home and nothing would happen to them.
RESISTANCE AND CRITICISM
Mujahid's conciliatory tone contrasted with comments by Afghan First Vice President Amrullah Saleh, who declared himself the "legitimate caretaker president" and vowed not to bow to Kabul's new rulers.
It was not immediately clear how much support Saleh enjoys in a country wearied by decades of conflict.
NATO Secretary General Jens Stoltenberg said the Taliban should allow all those who wanted to leave the country, adding that NATO's aim was to help build a viable state in Afghanistan and warning that the alliance could strike if the country again becomes a breeding ground for terrorism.
The decision by Biden, a Democrat, to stick to the withdrawal deal struck last year by his Republican predecessor, Donald Trump, has stirred widespread criticism at home and among US allies.
Biden's approval rating dropped by 7 percentage points to 46 per cent, the lowest level of his seven-month-long presidency, according to a Reuters/Ipsos poll conducted on Monday. It also found that less than half of Americans liked how he has handled Afghanistan.
US forces took charge of the airport – the only way to fly out of Afghanistan – on Sunday as the militants wound up a week of rapid advances by taking over Kabul without a fight.
US General Frank McKenzie, the head of US Central Command, was at Kabul's airport on Tuesday to evaluate security.
The State Department said on Tuesday that Washington had completed a drawdown of embassy personnel from Kabul and remaining diplomats were assisting in the evacuation.
US military flights evacuating diplomats and civilians restarted after having been suspended on Monday due to chaos at Kabul airport.
Asked how Washington would hold the Taliban to their pledge to respect women's rights, Biden's national security adviser, Jake Sullivan, signalled that options included sanctions and marshalling international condemnation and isolation.
Washington was blocking the Taliban from accessing any Afghan government funds held in the United States, including about US$1.3 billion of gold reserves held at the Federal Reserve Bank of New York, a Biden administration official said.
Biden said he had had to decide between asking US forces to fight endlessly or follow through on the withdrawal deal.
He blamed the Taliban takeover on Afghan political leaders who fled and the army's unwillingness to fight. REUTERS