Indonesia Launches Online Push to Streamline Investment Permits
Indonesia launched on Monday a website to process investment permits, which the government hailed as an important milestone in reforms aimed at making it easier and quicker to do business in Southeast Asia's largest economy.
President Joko Widodo has vowed to overcome lingering hurdles such as red tape, rigid labour laws and poor infrastructure in his second term to compete with neighbours such as Vietnam and Thailand to attract foreign investment.
The "Online Single Submission" oss.go.id website will process investment proposals based on the level of risk, with lower risk investments needing only to register and medium ones to meet national standards.
"We want our investment climate to become more conducive to increase investors' confidence, to create jobs and become a solution to the problem of rising unemployment because of the pandemic," Jokowi, as the president is popularly known, said during the website's launch.
Jokowi has tried to digitalize investment applications before, but it could still take months if not years to process a proposal in certain sectors.
The website gives Jokowi's new investment ministry greater authority so that it can intervene when local authorities take too long to respond, officials say.
Indonesia pulled out of economic recession in the second quarter with 7.07per cent gross domestic product growth and investment up 7.54per cent, but analysts warn the recovery faces a setback due to a resurgence in COVID-19 cases.
The new website, which was set up by telecommunication firm Indosat, has eliminated application costs for enterprises of up to 5 billion rupiah (US$347,705) in size, investment minister Bahlil Lahadalia said at the launch.
(US$1 = 14,380.0000 rupiah).
Source Ruters
Indonesia's B40 biodiesel plan faces new delay due to palm price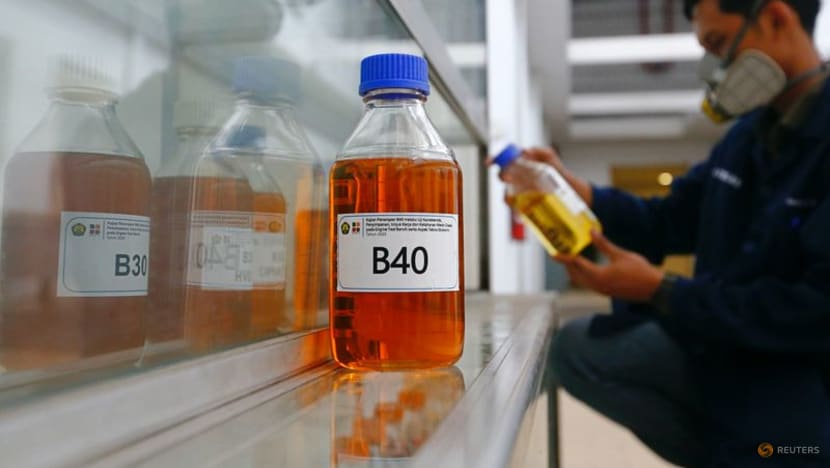 Indonesia's plans to raise the mandatory bio-content in its palm oil-based biodiesel to 40per cent may face further delays, after the high price of the vegetable oil has made the programme too costly, a senior government official told Reuters.
Indonesia, the world's largest palm oil producer and exporter, has a mandatory biodiesel programme with 30per cent palm oil content, known as B30, but intends to expand the use of the oil for energy to save on fuel imports.
Authorities had planned to increase the mix to 40per cent in July this year, but the timetable for the B40 programme is now unclear.
"We don't have a timeline yet for B40, although from the technical side, we're ready," Dadan Kusdiana, a director general at the energy ministry, said in an interview. He said implementing B40 in 2022 will be "challenging".
Indonesia funds its biodiesel programme with proceeds from palm export levies.
However, authorities have revised levy rules three times since last year as they sought to support the biodiesel programme after prices soared, but without hurting exports.
Malaysian palm oil futures hit a record of 4,560 ringgit (US$1,089.35) a tonne on Aug. 12 and have been trading around 4,300 ringgit recently, about 60per cent higher than a year earlier.
Dadan said 45 trillion rupiah to 46 trillion rupiah (US$3.1 billion-US$3.2 billion) is needed this year to fund the difference between using regular diesel and the palm-based fatty acid methyl ester (FAME) for B30.
If prices stayed constant, mixing 40per cent FAME would require around 60 trillion rupiah (US$4.16 billion), he said, while noting adopting B40 would likely boost palm oil prices by shrinking global supply, making the programme even more expensive.
"That is what we're considering, how capable are we in terms of the levies. We have to provide bigger financing, but it doesn't have to come from higher levies," Dadan said, without elaborating on alternatives.
The Indonesian Palm Oil Association (GAPKI) had already said in January it expected B40 to be delayed beyond 2022.
On the technical side, Dadan said the water and monoglyceride contents in FAME must be reduced for B40 to work, requiring new investment by biodiesel producers.
Although biodiesel promises lower emissions, the use of palm oil as a feedstock raises concern about deforestation in the clearance of land to grow it. The European Union is planning to phase it out as fuel for transport.
(US$1 = 14,425.0000 rupiah)
(US$1 = 4.1860 ringgit). REUTERS