Japan Expands COVID-19 Emergency Just 2 Months Before Tokyo Olympics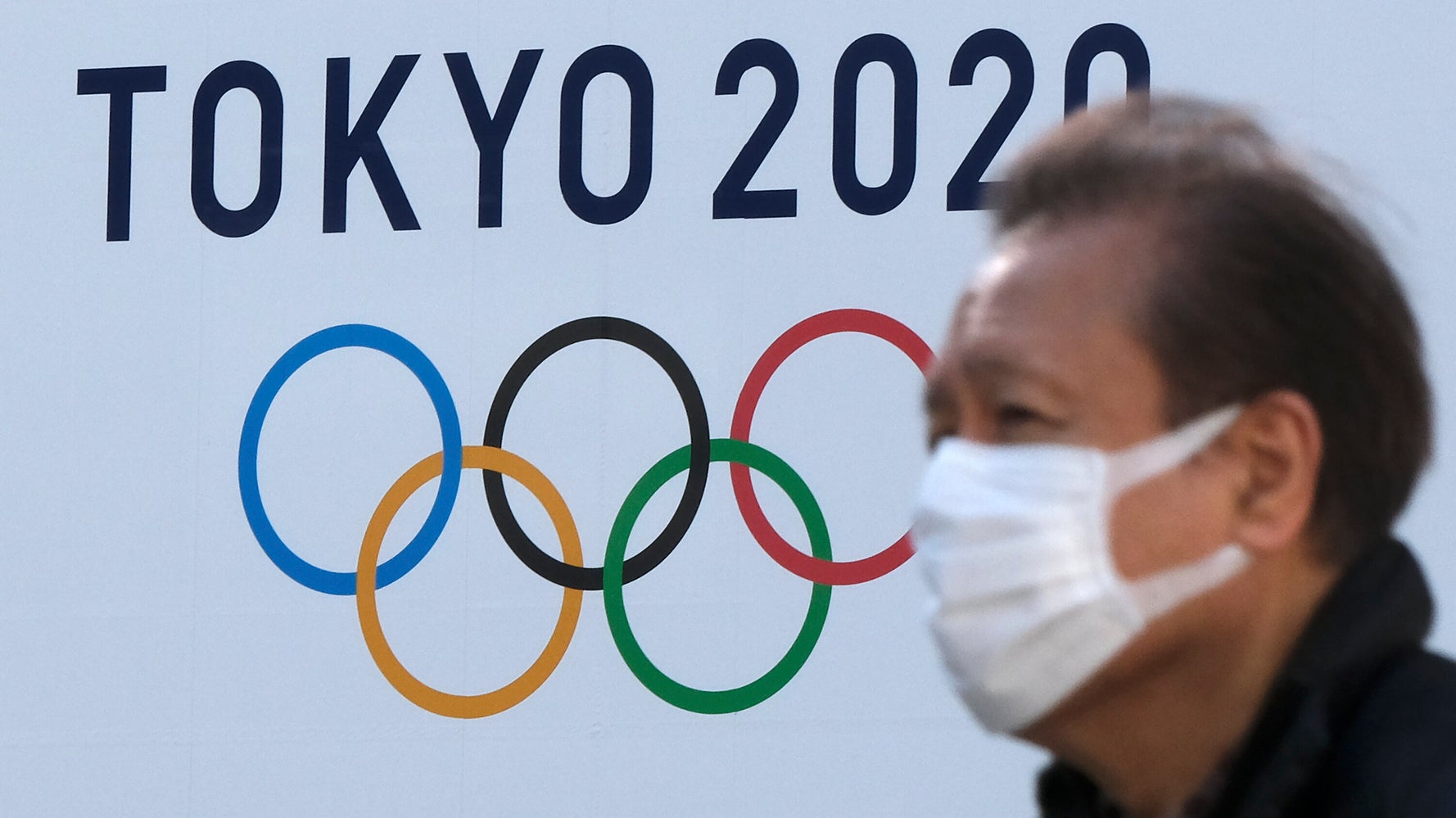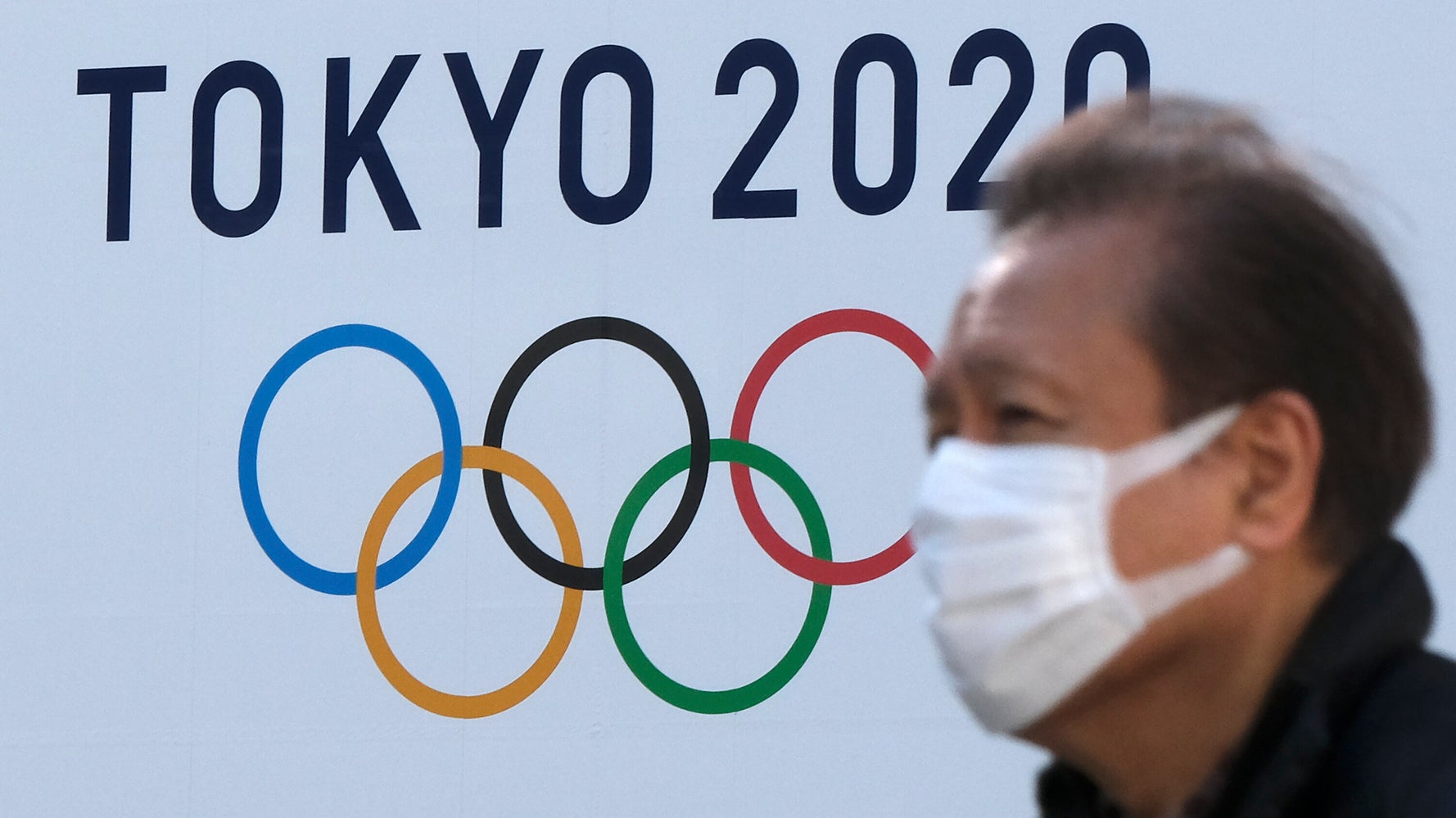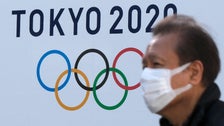 TOKYO (AP) — Japan on Friday further expanded a coronavirus state of emergency from six areas, including Tokyo, to nine, as Prime Minister Yoshihide Suga repeated his determination to hold the Olympics in just over two months.
Japan has been struggling to slow infections ahead of the games. The three additions are Japan's northern island of Hokkaido, where the Olympic marathon will be held, and Hiroshima and Okayama in western Japan.
Despite the worsening infections, Suga stressed his commitment to holding the games safely and securely while protecting Japanese by strictly controlling the movements of foreign participants, including possibly expelling journalists covering the event if they defy regulations.
"I understand there are various difficulties, but the priority is to stop the further spread of infections and protect the people's lives and health," Suga said.
The three additional areas will join Tokyo, Osaka and four other prefectures already under the emergency coronavirus restrictions through May 31, Suga announced at a government taskforce meeting Friday. Bars, karaoke parlors and most entertainment facilities are required to close. Business owners who comply will be compensated; those who don't could face fines.
"Infections are escalating extremely rapidly in populated areas," Suga said. "As new variants continue to spread, we judged that now is a very important time to stop the further spread of infections."
It was the second expansion of the emergency in just one week. Suga declared a state of emergency — Japan's third — in four prefectures including Tokyo and Osaka starting April 25, then expanded it to six prefectures last Friday. Despite the emergency measures, infections are continuing to spread in wider areas of Japan instead of slowing.
In the worst-hit Osaka area, hospitals are overflowing with COVID-19 patients. Many are waiting at home or at hotels with oxygen, and more than a dozen have died without being able to get a hospital room. Coronavirus treatment in Japan is largely limited to public or university hospitals, where treatment of non-COVID-19 patients has been largely curtailed.
Dr. Shigeru Omi, who heads a government panel of experts, urged organizers to carefully study how much additional burden Olympic participants will place on already-strained medical systems.
Suga said he will decide on a possible further extension of the emergency by evaluating the virus situation at the end of May.
His government is under heavy pressure from the public, increasingly frustrated by a slow vaccine rollout and repeated emergency declarations. Many now oppose hosting the July 23-Aug. 8 Olympics, and people appear to be less cooperative with non-compulsory stay-at-home and social-distancing requests.
Less than 2% of the public has been fully vaccinated in Japan, one of the world's least inoculated.
The expansion of the state of emergency is a major shift from the government's initial plan that relied on less stringent measures.
The addition of Hiroshima to the areas covered by the emergency measures comes just days after Japanese organizers announced that a visit next week by International Olympic Committee Chairman Thomas Bach to mark the Hiroshima leg of the torch relay has been canceled.
Earlier Friday, organizers of a petition demanding the cancellation of the Olympics submitted more than 350,000 signatures to Tokyo Gov. Yuriko Koike that were collected since early May. The petition says money spent on the games would be better used on people in financial need because of the pandemic.
On Thursday, Japan reported 6,800 new coronavirus cases, increasing its total to 665,547 with 11,255 deaths.
A HuffPost Guide To Coronavirus
Calling all HuffPost superfans!
Sign up for membership to become a founding member and help shape HuffPost's next chapter
Source link
Big weddings may be allowed despite expected delay to lockdown easing
Boris Johnson will consider proposals to allow larger weddings to go ahead in England, despite a likely delay to the June 21 easing of England's lockdown.
Speaking at the G7 summit in Cornwall, the UK prime minister said the government would be cautious in its approach to ending lockdown restrictions, which senior Whitehall officials said would be delayed for four weeks.
"What I can certainly say is we are looking at the data, continuing to do that, but what you can certainly take is . . . the road map was always cautious but irreversible and in order to have an irreversible road map, we've got to be cautious," he told the BBC.
Johnson will meet senior ministers on Sunday to sign off on an expected delay to the easing due to the spread of the Delta variant of Covid-19.
But ministers may still sign off on plans to allow larger weddings to go ahead. Those with knowledge of the proposals say they will mirror those currently in place for funerals. 
Indoor celebrations will be allowed up to each venue's Covid-secure capacity, which means social distancing and masks would be required. 
Outdoor celebrations would have an overall cap, which could be 100 attendees. One person familiar with the proposals said: "It's a completely arbitrary number and I have no idea how it would be enforced."
One senior Whitehall official said it was unclear whether the plans would be signed off. "Boris hasn't decided but he will do it if it won't harm the Covid situation."
The delay to the lifting of coronavirus restrictions in England for a month comes after the prime minister's chief medical adviser pressed him to postpone the move following a surge in Covid-19 cases.
The restrictions were meant to be removed on June 21, but Chris Whitty, England's chief medical officer, has advised Johnson that a four-week delay to the final stage of the government's lockdown easing plan was needed, stressing that a shorter delay would be insufficient to control the spread of the virus. Johnson is due to make an announcement on Monday.
The expected delay would come as the NHS races to vaccinate more adults amid a sharp rise in Covid-19 infections and hospitalisations across the UK due to the coronavirus variant named Delta. Almost 15m adults in England remain unvaccinated, including 2m people aged over 50, according to Financial Times analysis.
Nine in every 10 new Covid-19 cases are the Delta variant, according to a Public Health England report released on Friday.
PHE data also indicated Delta, first identified in India, is 64 per cent more transmissible than the previously dominant Alpha variant that originated in Kent.
With two doses of a coronavirus vaccine showing good protection against infection from the Delta variant, the government is seeking to get more jabs into arms. Currently, 55.4 per cent of the adult population has had two doses.
Johnson was given data on Thursday that outlined the latest analysis of the Delta variant and its potential impact on the NHS. "It is now critical we double jab everyone as quickly as possible," said one official.
One Cabinet Office insider said: "A delay [to lifting the final restrictions] is the only sensible course of action. It's our working assumption. The latest modelling is dire and it would be suicide to go ahead with a full easing."
The government's medical advisers have modelled the impact of a four-week delay on vaccination levels, concluding that a smaller postponement would not make much difference.
But they believe four weeks would have a substantial impact by increasing the number of adults fully vaccinated with two doses, as well as giving more younger people at least some level of protection from a single jab.
The UK has recorded the highest weekly rate of Covid-19 cases since early March, with 45,895 new infections reported in the past seven days. This is a rise of 58 per cent on the previous week.
Office for National Statistics data showed the infection rate was highest in the north-west of England and among children of secondary school age.
Covid-19 hospitalisations have risen sharply since the Delta variant became dominant, with 884 beds occupied in England on Friday, up from a low of 730 on May 22. They have increased 9.8 per cent over the past week.
The link between cases, hospitalisations and deaths has not been broken by the vaccines, but data suggest it has weakened significantly.
More than half of the 42 people who have died after being infected with the Delta variant were unvaccinated, according to PHE.
With older people much less likely to be infected now due to vaccination than in the infection wave last autumn, the fatality rate is likely to be 75 per cent lower amid the latest surge in cases, according to FT analysis.
Source link