Key sectors on the frontline of Britain's 'pingdemic'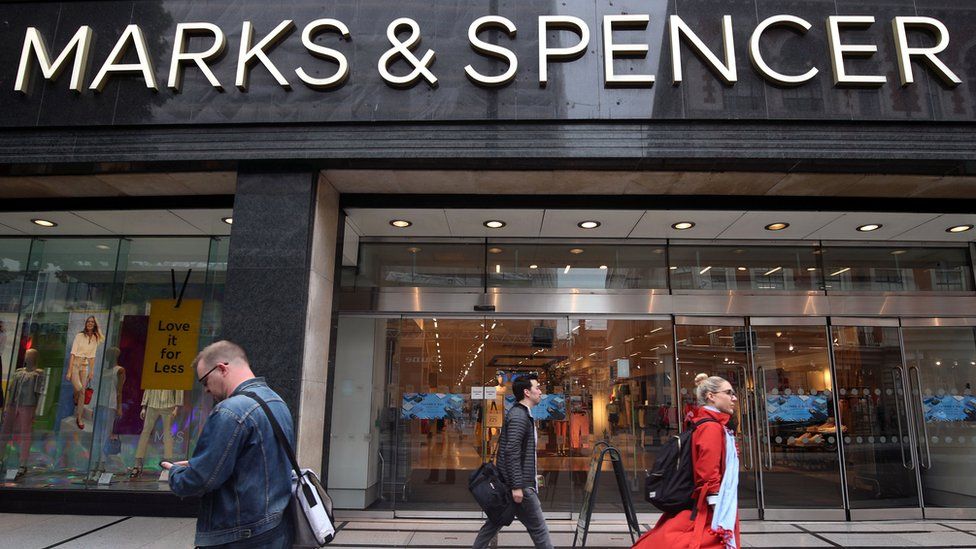 The lifting of all remaining Covid-19 restrictions in Britain this week has been overshadowed by business frustration over labour shortages caused by the government's self-isolation rules.
Hundreds of thousands of people have been "pinged" by the NHS Test and Trace app and told to quarantine for 10 days after being in contact with someone with the virus, placing industries already facing staffing problems under even greater pressure.
Here the FT assesses the impact on three key sectors which have been heavily affected by the "pingdemic".
The retailers
Supermarkets have been the most visibly affected by the surge in app-related isolations; images of empty shelves on social media and in tabloid newspapers played a part in pushing the government to announce a test-to-release scheme for the food sector on Thursday night.
But they are among the most reluctant to talk about it publicly, wary of triggering a rerun of last March's stockpiling frenzy that led to stores being stripped of dried pasta and toilet rolls each day.
"We saw a bit of this movie last year," said one executive in the sector. "There is a danger of creating the thing we are warning about."
Ping-related absence rates in the sector of about 3-4 per cent may not sound high, but they are coming on top of existing unplanned absences and staff taking summer holidays.
Although major supermarkets hired thousands more people last year, the growth in ecommerce during the pandemic means many of those workers are spending time picking or delivering customers' orders. Grocers had budgeted for an easing of Covid-related costs this year, not another surge in absence rates.
So far, instances of stores closing or reducing hours have been rare. With some notable exceptions, absence levels are below last year's peaks.
Supermarkets have insisted that problems with availability are sporadic rather than endemic, and that a shortage of HGV drivers and a mini-heatwave, which has prompted a surge in demand for salads, soft drinks and barbecue foods are also significant factors.
But it is the pace of increase in ping-related absence rates that scares bosses. "They have grown 150 per cent over the past two weeks," said one retailer.
Hospitality
Pubs and restaurants were among the first businesses to suffer staff shortages due to self-isolation requirements as people packed into venues when restrictions were eased in May. But the problem is getting worse. UKHospitality, the trade body, now estimates the sector is short of 10 per cent — or 200,000 — employees.
Greene King, the Suffolk-based pub company which operates more than 2,700 pubs, said 33 pubs closed last week and had to reduce trading hours at others. Instead of being open for what would normally be a profitable period in the early summer, pubs such as The Jolly Farmer in Winchester and The Finery off Oxford Circus in London have been closed.
"This is a major problem for us and it's only going to get worse as cases rise and more people have to isolate," said chief executive Nick Mackenzie. "Hospitality businesses have seen financial support from government drop away as we reopen but we're effectively operating now under a new type of restriction that has led to dozens of pub closures and dented consumer confidence."
Paul Askew, chef and owner of The Art School Restaurant in Liverpool, said the "pingdemic" was affecting recruitment in an industry that is acutely short staffed as a result of Brexit and employees moving into other industries during lockdowns.
"On top of losing staff we already have, this is also impacting on our ability to find new people. We have got seven roles we need to fill and so far out of 12 candidates, four people couldn't make their interview because they had been pinged," he said.
Manufacturing
Craig Spillard, finance director at Spillard Safety Systems, is seeing the impact of the government's self-isolation orders at first hand.
His company, a leading manufacturer of vehicle safety equipment and fleet management systems, is experiencing the busiest period in its history. Sales will be more than £1m above what was expected for this year, providing safety cameras for vehicles owned by companies such as DHL and Tesco.
But he is having to meet this demand with up to a fifth of his engineers either off with Covid-19 or isolating after being "pinged" by the NHS Test and Trace app. Currently, five of his 27 engineers are absent.
"It has been the hardest two weeks in the last 18 months," he said, with his business having successfully worked through most of the pandemic.
"From a business perspective, we have more work than we've ever had. The work we are having to postpone is becoming difficult to reschedule."
He said one engineer had tested positive with a PCR test. On his return from two weeks away he was pinged almost immediately, which meant he had to isolate again for another 10 days.
Indonesia's B40 biodiesel plan faces new delay due to palm price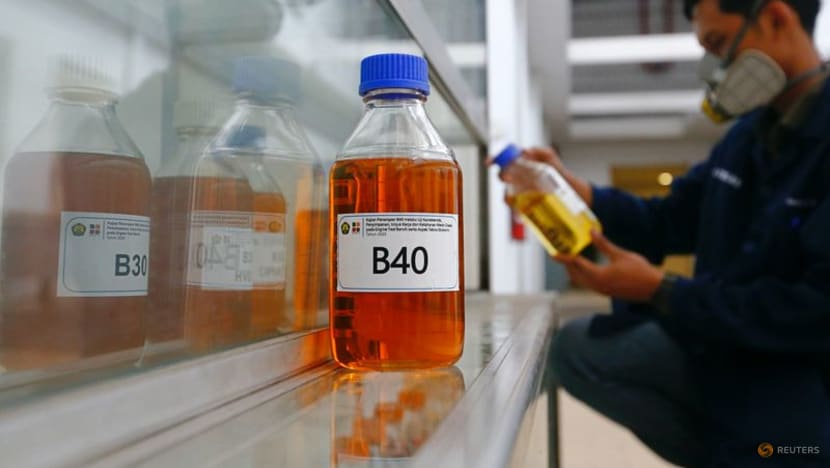 Indonesia's plans to raise the mandatory bio-content in its palm oil-based biodiesel to 40per cent may face further delays, after the high price of the vegetable oil has made the programme too costly, a senior government official told Reuters.
Indonesia, the world's largest palm oil producer and exporter, has a mandatory biodiesel programme with 30per cent palm oil content, known as B30, but intends to expand the use of the oil for energy to save on fuel imports.
Authorities had planned to increase the mix to 40per cent in July this year, but the timetable for the B40 programme is now unclear.
"We don't have a timeline yet for B40, although from the technical side, we're ready," Dadan Kusdiana, a director general at the energy ministry, said in an interview. He said implementing B40 in 2022 will be "challenging".
Indonesia funds its biodiesel programme with proceeds from palm export levies.
However, authorities have revised levy rules three times since last year as they sought to support the biodiesel programme after prices soared, but without hurting exports.
Malaysian palm oil futures hit a record of 4,560 ringgit (US$1,089.35) a tonne on Aug. 12 and have been trading around 4,300 ringgit recently, about 60per cent higher than a year earlier.
Dadan said 45 trillion rupiah to 46 trillion rupiah (US$3.1 billion-US$3.2 billion) is needed this year to fund the difference between using regular diesel and the palm-based fatty acid methyl ester (FAME) for B30.
If prices stayed constant, mixing 40per cent FAME would require around 60 trillion rupiah (US$4.16 billion), he said, while noting adopting B40 would likely boost palm oil prices by shrinking global supply, making the programme even more expensive.
"That is what we're considering, how capable are we in terms of the levies. We have to provide bigger financing, but it doesn't have to come from higher levies," Dadan said, without elaborating on alternatives.
The Indonesian Palm Oil Association (GAPKI) had already said in January it expected B40 to be delayed beyond 2022.
On the technical side, Dadan said the water and monoglyceride contents in FAME must be reduced for B40 to work, requiring new investment by biodiesel producers.
Although biodiesel promises lower emissions, the use of palm oil as a feedstock raises concern about deforestation in the clearance of land to grow it. The European Union is planning to phase it out as fuel for transport.
(US$1 = 14,425.0000 rupiah)
(US$1 = 4.1860 ringgit). REUTERS