KPMG criticised for 'unacceptable' bank audits by UK regulator
KPMG has been criticised by the UK accounting regulator for its "unacceptable" failure to meet required standards in its audits of banks for a third year running.
The Big Four accountant was singled out, alongside smaller firms BDO and Mazars, in the Financial Reporting Council's annual review of audit quality by the UK's top seven audit firms.
Overall, 29 per cent of the sample of 103 audits reviewed by the watchdog were found to require improvement or significant improvement, only slightly better than last year's 33 per cent figure.
"While these results show some improvement on last year's results, this improvement is marginal and significant change still needs to happen to meaningfully improve audit quality," said Sir Jon Thompson, chief executive of the FRC.
KPMG, whose large banking clients include Barclays, received the worst scores of the Big Four accountants with only 59 per cent of its audits deemed up to standard or requiring only limited improvements.
"Given the systemic importance of banks to the UK economy, the FRC will be closely monitoring KPMG's actions to ensure findings are addressed in a timely manner," the regulator said.
PwC received a score of 80 per cent while 79 per cent of audits by each of Deloitte and EY were considered up to scratch.
Cath Burnet, head of audit at KPMG UK, said: "Audit quality is our number one priority and we will not be content until our AQR scores reflect our commitment to audit quality and the efforts we've made to enhance it."
Acknowledging the need for improvement, she defended the firm's banking audits as "robust" and said the FRC did not call into question its audit opinions.
Grant Thornton, the UK's sixth-largest auditor, received the highest marks of the top seven firms with 86 per cent of its work meeting the required standard.
The review reserved particular criticism for Grant Thornton's fellow challenger firms BDO, where more than half of audits inspected fell below the required standard, and Mazars, where three of seven audits reviewed required improvement or significant improvement.
Both firms will be expected to put in place additional measures to improve the quality of their audits, the FRC said.
The findings underline the difficulties faced by smaller challengers to the Big Four — Deloitte, EY, KPMG and PwC — in expanding their market share while maintaining high standards in their audits.
BDO has added 250 auditors in the past year, an increase of 14 per cent, and won several FTSE 250 mandates as it cemented its position as the largest challenger to the dominant Big Four.
Scott Knight, head of audit at BDO, said audit quality was an "absolute priority" and that after receiving some of the strongest scores in recent reviews BDO was "very disappointed" with the findings and "working hard to address the specific findings".
David Herbinet, head of audit at Mazars, said his firm was disappointed by the findings and was addressing the issues identified by the FRC.
Both BDO and Mazars said they had invested in improving audit quality.
The figures were released two weeks after a government consultation on sweeping reforms of the audit sector and corporate governance rules as the UK attempts to restore trust in the accounts and disclosures of its biggest listed companies.
Friday's findings follow the launch by the FRC last month of a probe into the 2019 audit of Greensill Capital by mid-tier firm Saffery Champness after the lender's collapse sparked political uproar. PwC is also under investigation over its audit of Wyelands Bank, owned by UK industrialist Sanjeev Gupta, whose companies were one of Greensill's largest clients.
Auditors have faced intense public scrutiny over their failure to raise red flags ahead of high-profile corporate failures such as Carillion, Thomas Cook and Patisserie Valerie.
Indonesia's B40 biodiesel plan faces new delay due to palm price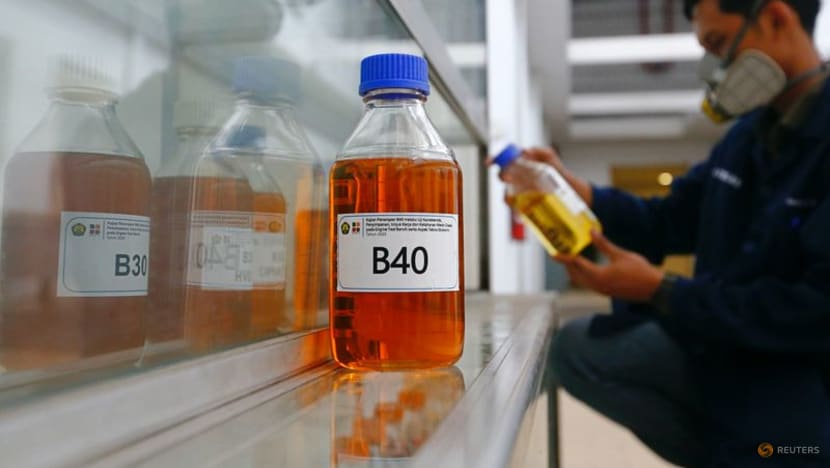 Indonesia's plans to raise the mandatory bio-content in its palm oil-based biodiesel to 40per cent may face further delays, after the high price of the vegetable oil has made the programme too costly, a senior government official told Reuters.
Indonesia, the world's largest palm oil producer and exporter, has a mandatory biodiesel programme with 30per cent palm oil content, known as B30, but intends to expand the use of the oil for energy to save on fuel imports.
Authorities had planned to increase the mix to 40per cent in July this year, but the timetable for the B40 programme is now unclear.
"We don't have a timeline yet for B40, although from the technical side, we're ready," Dadan Kusdiana, a director general at the energy ministry, said in an interview. He said implementing B40 in 2022 will be "challenging".
Indonesia funds its biodiesel programme with proceeds from palm export levies.
However, authorities have revised levy rules three times since last year as they sought to support the biodiesel programme after prices soared, but without hurting exports.
Malaysian palm oil futures hit a record of 4,560 ringgit (US$1,089.35) a tonne on Aug. 12 and have been trading around 4,300 ringgit recently, about 60per cent higher than a year earlier.
Dadan said 45 trillion rupiah to 46 trillion rupiah (US$3.1 billion-US$3.2 billion) is needed this year to fund the difference between using regular diesel and the palm-based fatty acid methyl ester (FAME) for B30.
If prices stayed constant, mixing 40per cent FAME would require around 60 trillion rupiah (US$4.16 billion), he said, while noting adopting B40 would likely boost palm oil prices by shrinking global supply, making the programme even more expensive.
"That is what we're considering, how capable are we in terms of the levies. We have to provide bigger financing, but it doesn't have to come from higher levies," Dadan said, without elaborating on alternatives.
The Indonesian Palm Oil Association (GAPKI) had already said in January it expected B40 to be delayed beyond 2022.
On the technical side, Dadan said the water and monoglyceride contents in FAME must be reduced for B40 to work, requiring new investment by biodiesel producers.
Although biodiesel promises lower emissions, the use of palm oil as a feedstock raises concern about deforestation in the clearance of land to grow it. The European Union is planning to phase it out as fuel for transport.
(US$1 = 14,425.0000 rupiah)
(US$1 = 4.1860 ringgit). REUTERS