Mercedes buys UK start-up Yasa as it steps up electric transition
[ad_1]

Mercedes has acquired a British electric motor start-up as the German carmaker seeks to strengthen its technology with the aim of being ready to sell only battery-powered vehicles by the end of the decade.
Yasa, spun out of Oxford university in 2009, manufactures next-generation electric motors for performance cars, and counts Ferrari and other supercar brands among its customers.
Its products, known as axial flux motors, offer greater efficiency, and are smaller, than traditional electric drives, enabling vehicles to drive for more miles on a single charge, the companies said.
"We can deliver the same power and torque in a lighter package," Yasa chief executive Chris Harris told the Financial Times.
Details of the all-cash deal were not disclosed, but Yasa was valued at £100m at the end of its last funding round in 2019.
The company, which has been working with Mercedes for two years, will now supply motors for a range of new electric models in the carmaker's AMG range.
Philipp Schiemer, Mercedes-AMG chief executive, said Yasa's technology would help the line-up "to stay a step ahead of the competition". 
The announcement by Mercedes came as part of a strategy update by its parent company Daimler on Thursday, in which it unveiled a plan to accelerate its electric transition.
"We wanna go much faster," Ola Kallenius, Daimler's chief executive, told the Financial Times.
From 2025, he added, all new "architectures", or car designs, built by Mercedes would be electric only.
While he declined to name a date for the sale of the last combustion engine vehicle, Kallenius said he would "set up the company to be electric only by the end of the decade", to meet consumer demand and comply with new regulations.
Last week the EU announced a plan to in effect ban new combustion engine sales by 2035, prompting an angry backlash from much of the auto industry.
But Kallenius said that while such laws would play a role in the transition, "the investor has decided that this shift has already happened" and the market was rewarding companies with ambitious electric plans.
The Swedish boss reiterated a pledge from last year that Mercedes would eventually be able to achieve the same healthy profit margins it currently enjoys from its combustion engine line-up — which for top-range models is believed to be above 20 per cent — with sales of electric cars.
However, he said that the profits from such sales would come from a combination of the car itself and other services such as software subscriptions.
Mercedes also announced plans to build eight gigafactories around the world to produce battery cells for its electric models in partnership with other companies. The group already has tie-ups with battery cell technology companies Farasis and CATL, but said it planned to team up with "new European partners".
Yasa, which employs about 250 people, will remain based in Oxford, the companies said.
Harris said the acquisition was a "very proud moment for the UK and for UK innovation", and that it would "secure high-quality manufacturing jobs [in the country] for at least the next decade", as that is how long current contracts with customers are set to last.
Mercedes, he added, "have not bought Yasa just to take the IP over to Germany". He also confirmed that Brexit was no barrier to the transaction, and had "never ever come up in conversations" with the company.
Despite being bought by Mercedes, Yasa would continue to work with existing clients that compete with the German brand, Harris said. "We have very good relationships with all our supercar customers."
[ad_2]

Source link
Indonesia's B40 biodiesel plan faces new delay due to palm price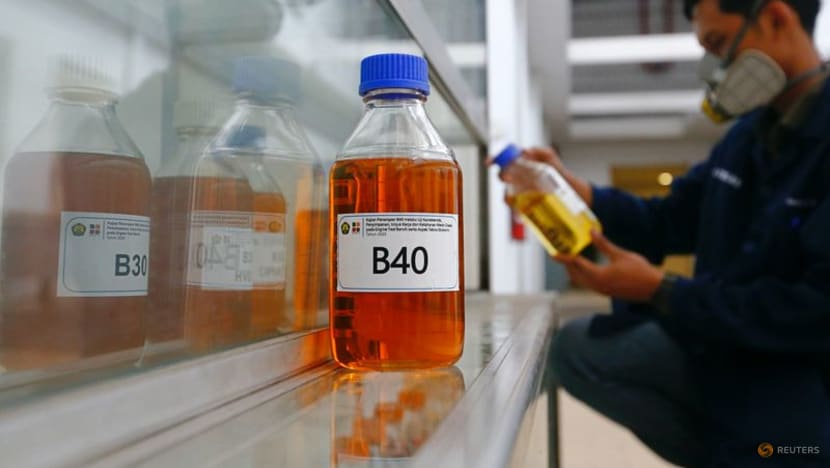 Indonesia's plans to raise the mandatory bio-content in its palm oil-based biodiesel to 40per cent may face further delays, after the high price of the vegetable oil has made the programme too costly, a senior government official told Reuters.
Indonesia, the world's largest palm oil producer and exporter, has a mandatory biodiesel programme with 30per cent palm oil content, known as B30, but intends to expand the use of the oil for energy to save on fuel imports.
Authorities had planned to increase the mix to 40per cent in July this year, but the timetable for the B40 programme is now unclear.
"We don't have a timeline yet for B40, although from the technical side, we're ready," Dadan Kusdiana, a director general at the energy ministry, said in an interview. He said implementing B40 in 2022 will be "challenging".
Indonesia funds its biodiesel programme with proceeds from palm export levies.
However, authorities have revised levy rules three times since last year as they sought to support the biodiesel programme after prices soared, but without hurting exports.
Malaysian palm oil futures hit a record of 4,560 ringgit (US$1,089.35) a tonne on Aug. 12 and have been trading around 4,300 ringgit recently, about 60per cent higher than a year earlier.
Dadan said 45 trillion rupiah to 46 trillion rupiah (US$3.1 billion-US$3.2 billion) is needed this year to fund the difference between using regular diesel and the palm-based fatty acid methyl ester (FAME) for B30.
If prices stayed constant, mixing 40per cent FAME would require around 60 trillion rupiah (US$4.16 billion), he said, while noting adopting B40 would likely boost palm oil prices by shrinking global supply, making the programme even more expensive.
"That is what we're considering, how capable are we in terms of the levies. We have to provide bigger financing, but it doesn't have to come from higher levies," Dadan said, without elaborating on alternatives.
The Indonesian Palm Oil Association (GAPKI) had already said in January it expected B40 to be delayed beyond 2022.
On the technical side, Dadan said the water and monoglyceride contents in FAME must be reduced for B40 to work, requiring new investment by biodiesel producers.
Although biodiesel promises lower emissions, the use of palm oil as a feedstock raises concern about deforestation in the clearance of land to grow it. The European Union is planning to phase it out as fuel for transport.
(US$1 = 14,425.0000 rupiah)
(US$1 = 4.1860 ringgit). REUTERS