Middle East Migrants Become Pawns in New Cold War
Winter is coming and thousands of migrants from Iraq, Syria and Yemen remain stuck in the freezing cold on the border between Russia's ally Belarus and European Union member Poland. Their goal is crystal clear – to get to rich EU states such as Germany, France or Belgium as soon as possible. But tensions stemming from a feared new Cold War means these desperate refugees from the Middle East are being used as pawns in a geopolitical game.
For Belarusian President Alexander Lukashenko migrants are merely an instrument. He brought them to the Eastern European country in order to punish the West for sanctions it imposed on Minsk following the crackdown on mass protests in 2020 and the arrest of dissident Roman Protasevich in May. His policy is very simple – the more restrictions the EU imposes on Belarus, the more migrants it will get. Brussels, however, does not intend to step back. The EU on Monday agreed to impose additional sanctions on Belarus. While the final details are still being thrashed out, they are expected to target some 30 individuals and entities including the nation's foreign minister and Belarusian airline Belavia. Lukashenko, for his part, threatens to respond by cutting gas supplies to Europe.
Such a measure would undoubtedly have a severe impact on the entire continent given that Russia already reduced gas supplies to the EU, leading to an enormous increase in energy prices. However, given that the Yamal-Europe natural gas pipeline that passes through Belarusian territory is owned by Russia's energy giant Gazprom, Lukashenko cannot stop gas transit unless he gets the green light from Moscow. If the Kremlin decides to raise the stakes and approves Lukashenko's decision, blackouts in many European countries could very well become reality. 
Quite aware that the migrant crisis could escalate and have grave consequences, the West has already started pressuring Russia to limit Lukashenko's actions. The EU is reportedly preparing sanctions against Russian state flag carrier Aeroflot due to the situation on the Polish-Belarusian border. Some reports suggest EU leaders believe Aeroflot is transporting migrants from the Middle East to Minsk, who then try to cross the Polish border. The airline strenuously denies this claim. If Brussels really imposes such sanctions on the Russian company, the Kremlin could respond by banning the passage of Western airlines over Russian territory, which would undoubtedly result in an increase in the price of airline tickets for many destinations.
European threats to Aeroflot were taken very seriously by Turkish Airlines. The company confirmed that it is no longer accepting Iraqi, Syrian and Yemeni nationals onboard their flights to Minsk, except for those holding diplomatic passports. Indeed, after the EU pressured Iraq to suspend all flights to Belarus, most migrants started flying to Minsk via Istanbul. Now that the Turkish route has been cut off, Belarusian authorities reportedly plan to increase the number of flights from several Middle Eastern countries to the former Soviet republic. The West is expected to keep trying to prevent such arrangements, but if Lukashenko remains determined to keep retaliating against EU sanctions, he could bring migrants from Central Asia, or even from Russia's Chechen Republic, to the Belarus – EU border.
Poland, as well as Lithuania and Latvia, are building barriers along their borders with Belarus. Recent history shows such a measure could be very efficient. In 2017, the Hungarian government completed a razor-wire fence along its border with Serbia. The result was a decrease in migrants' attempts to illegally enter the EU. But if Lukashenko does not stop pursuing a cold war with the EU, he could redirect refugees southward – to Ukraine. Asylum seekers would then try to go to Poland, Slovakia, or even Hungary, on their way to the richer European countries.
From Belarus' perspective, Western actions in the Middle East have destroyed several countries and migrants are now forced to seek a better life elsewhere. That is why Belarusian authorities constantly remind the EU that it has accepted the principle that if a person flees a war zone and one way or another reaches Germany, France, or any other EU member, he or she can apply for refugee status. Belarus' ally Russia, through its Foreign Minister Sergey Lavrov, accused the EU of double standards, claiming that when refugees were reaching Europe from Turkish territory, Brussels allocated funds to keep them in Turkey. In other words, Lavrov openly suggested that the West should pay Lukashenko to stop sending migrants to the EU.
Such an option does not seem very realistic. From the EU perspective, any concessions to Belarus, be it financial aid or lifting sanctions, would be interpreted as a sign of weakness. That is why the West refuses to directly negotiate with Lukashenko, and has focused on pressuring Russian President Vladimir Putin. The outgoing German Chancellor Angela Merkel phoned the Russian leader twice within a week trying to resolve the migrant crisis. But any deal the West and Russia might reach will simply have to include Lukashenko. He is not Putin's puppet, no matter how dependent on Russia his country is. The two leaders have a history of being at odds and disputes, especially in terms of energy arrangements, and Lukashenko was always striving to preserve as much of Belarus' sovereignty as possible. As Putin recently said himself, the Belarusian president is a difficult negotiator. The EU is learning it the hard way.
---
By Nikola Mikovic
Nikola Mikovic is a political analyst in Serbia. His work focuses mostly on the foreign policies of Russia, Belarus and Ukraine, with special attention on energy and "pipeline politics."
Copyright: Syndication Bureau 
Taliban Controls 65% of Afghanistan as Rapid Advance Continues: E.U. Official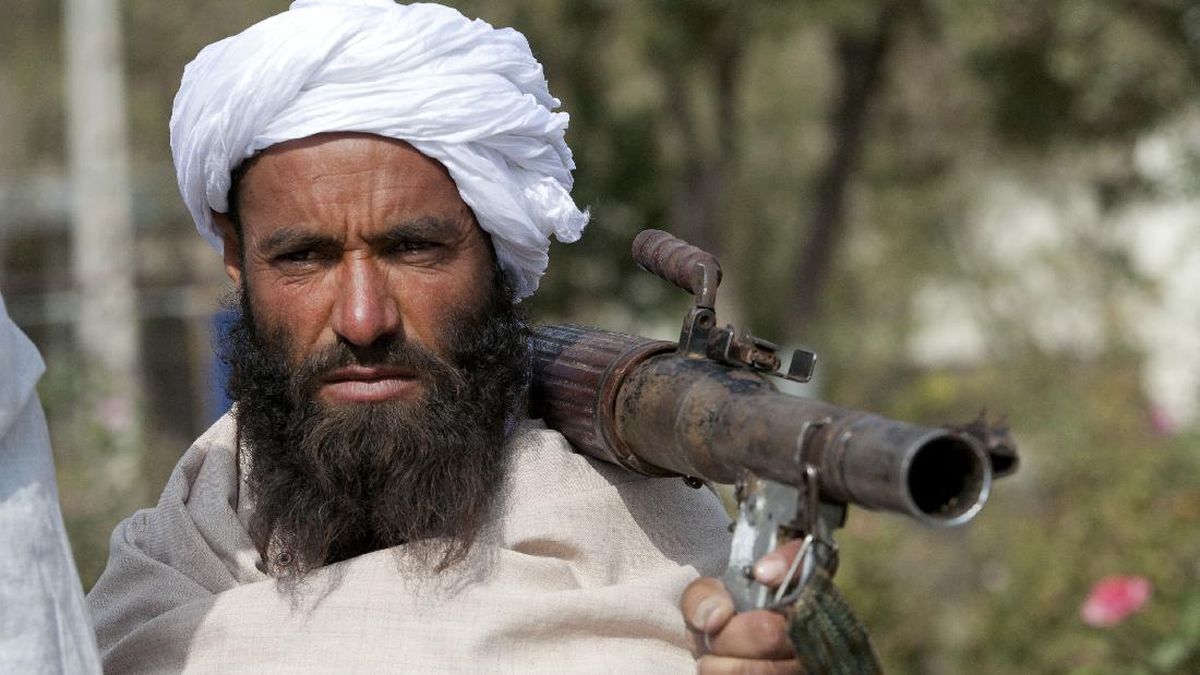 Taliban insurgents tightened their grip on captured Afghan territory on Tuesday as civilians hid in their homes, and a European Union official said the militants now control 65 per cent of the country after a string of gains as foreign forces pull out.
President Ashraf Ghani called on regional strongmen to support his government, while a U.N. official said advances made in human rights in the 20 years since the hardline Islamists were ousted from power were in danger of being erased.
In the capital Kabul, Ghani's aides said he was seeking help from regional militias he has squabbled with over the years to rally to the defense of his government. He had also appealed to civilians to defend Afghanistan's "democratic fabric."
White House says Taliban won't gain international legitimacy following capture of Afghanistan's provincial capital
---
White House says Taliban won't gain international legitimacy following capture of Afghanistan's provincial capital
In the town of Aibak, capital of Samangan province on the main road between the northern town of Mazar-i-Sharif and Kabul, Taliban fighters were consolidating their control, moving into government buildings, residents said.
In the town of Aibak, capital of Samangan province on the main road between the northern town of Mazar-i-Sharif and Kabul, Taliban fighters were consolidating their control, moving into government buildings, residents said.
Most government security forces appeared to have withdrawn.
"The only way is self-imposed house arrest or to find a way to leave for Kabul," said Sher Mohamed Abbas, a provincial tax officer, when asked about living conditions in Aibak.
"But then even Kabul is not a safe option anymore," said Abbas, the sole bread winner for a family of nine.
Abbas said the Taliban had arrived at his office and told workers to go home. He and other residents said they had neither seen nor heard fighting on Tuesday.
For years, the north was the most peaceful part of the country with an only minimal Taliban presence.
The militants' strategy appears to be to take the north, as well as the main border crossings in the north, west and south, and then close in on Kabul.
The Taliban, battling to defeat the U.S-backed government and reimpose strict Islamic law, swept into Aibak on Monday meeting little resistance.
Taliban forces now control 65 per cent of Afghan territory, are threatening to take 11 provincial capitals and are trying to deprive Kabul of its traditional support from national forces in the north, a senior EU official said on Tuesday.
The government has withdrawn forces from hard-to-defend rural districts to focus on holding major population centers, while officials have appealed for pressure on neighboring Pakistan to stop Taliban reinforcements and supplies flowing over the porous border. Pakistan denies backing the Taliban.
The United States has been carrying out air strikes in support of government troops but said it was up to Afghan forces to defend their country. "It's their struggle," John Kirby, a Pentagon spokesperson, told reporters on Monday.
'DEEPLY DISTURBING REPORTS'
Taliban and government officials have confirmed that the Islamists have overrun six provincial capitals in recent days in the north, west and south.
Security forces in Pul-e-Khumri, capital of Baghlan province, to the southeast of Aibak, were surrounded as the Taliban closed in on the town at a main junction on the road to Kabul, a security official said.
Gulam Bahauddin Jailani, head of the national disaster authority, told Reuters there was fighting in 25 of the 34 provinces and 60,000 families had been displaced over the past two months, with most seeking refuge in Kabul.
Mendicino says feds will 'fully support' Afghan refugees for one year
---
About 400,000 Afghans have been displaced in recent months and there has been an increase in numbers of people fleeing to Iran over the past 10 days, the EU official said.
Six EU member states warned the bloc's executive against halting deportations of rejected Afghan asylum seekers arriving in Europe despite major Taliban advances, fearing a possible replay of a 2015-16 crisis over the chaotic arrival of more than one million migrants, mainly from the Middle East.
A resident of Farah, the capital and largest city of Farah province in western Afghanistan near the border with Iran, said the Taliban had taken the governor's compound and there was heavy fighting between Taliban and government forces.
UN warns Afghanistan will see 'unprecedented' civilian casualties as NATO departs
---
UN warns Afghanistan will see 'unprecedented' civilian casualties as NATO departs – Jul 26, 2021
Civilians said the Taliban had captured all key government buildings in the city.
U.N. human rights chief Michelle Bachelet said reports of violations that could amount to war crimes and crimes against humanity were emerging, including "deeply disturbing reports" of the summary execution of surrendering government troops.
"People rightly fear that a seizure of power by the Taliban will erase the human rights gains of the past two decades," she said.
The Taliban, ousted in the weeks after the Sept. 11, 2001 attacks on the United States, appeared to be in a position to advance from different directions on Mazar-i-Sharif. Its fall would deal a devastating blow to Ghani's government.
Atta Mohammad Noor, a northern militia commander, vowed to fight to the end, saying there would be "resistance until the last drop of my blood."
"I prefer dying in dignity than dying in despair," he said on Twitter.
India sent a flight to northern Afghanistan to take its citizens home, officials said, asking Indians to leave. The United States and Britain have already advised their citizens to leave Afghanistan.
The United States will complete the withdrawal of its forces at the end of this month under a deal with the Taliban, which included the withdrawal of foreign forces in exchange for Taliban promises to prevent Afghanistan being used for international terrorism.
The Taliban promised not to attack foreign forces as they withdraw but did not agree to a ceasefire with the government.
(Reporting by Afganistan bureau, additional reporting by Emma Farge in Geneva and Sabine Siebold and John Chalmers in Brussels; Editing by Nick Macfie and Mark Heinrich)
© 2021 Reuters/Globalnews