Priyanka Gandhi Could Revive Past Congress Glories in Uttar Pradesh
After years of speculation, Priyanka Gandhi Vadra (47), the younger sister of Rahul Gandhi, chief of India's main opposition Congress party, has formally entered active politics ahead of this year's much-anticipated general election.
Priyanka was formally inducted on Wednesday into the party as the general secretary of Uttar Pradesh East, where she has also been put in charge of party preparations for the election. Uttar Pradesh (UP) is a key political state as it sends the largest number of parliamentarians to both the lower and upper houses of the Indian parliament. Its eastern part is the stronghold of the ruling Bharatiya Janta Party (BJP). The north Indian state helped the BJP to win power in the general elections of  2014 with a total of 73 seats out of 80.
Congress has been on the back foot in Uttar Pradesh for over a decade. With the induction of Priyanka, the party hopes to revive its fortunes there in the upcoming national polls, which are now less than two months away.
Can Priyanka become Indira?
Over the last year, the Uttar Pradesh Congress headquarters in Lucknow has finally been renovated for the first time in three decades thanks to sponsorship brought by the party's state chief and former actor Raj Babbar. Congress HQ used to be the center of Indian politics, where former Prime Minister Indira Gandhi held party meetings.
"Raj Babbar's new cabin on the first floor is the same place where Priyanka's grandmother Indira Gandhi used to hold meetings in the seventies and eighties. Priyanka Ji will use the same cabin now whenever she (is) here," said Anshu Awasthi, a Congress spokesperson.
The renovation of the office seems almost symbolic as Priyanka is usually compared to her grandmother and former prime minister Indira Gandhi. They are similar in their appearance, with short wavy hair, and share common features and traits.
Congress hopes that Priyanka will bring back the party's past glory days. In the 1980 general elections Congress, under the leadership of Indira, took 73 seats out of 85 in the then undivided state of Uttar Pradesh. "We will win at least 40 parliamentary seats in Uttar Pradesh, double our 2009 tally, with the great leadership and managerial skills of Priyanka who has an uncanny resemblance (to) her grandmother," Awasthi asserted.
A graduate in political science, Priyanka has been tending to the UP constituencies of Amethi and Rae Bareli for her brother Rahul and mother Sonia Gandhi for almost two decades.
Athar Hussain, director of the Center for Objective Research and Development in Lucknow, said, "She was instrumental in inking the  Congress and Samajwadi Party alliance in (the) 2017 Assembly elections. The party relied on her while picking up chief ministers of three recently won states. Her leadership skills will benefit the party to some extent but she can't fetch many seats."
However Congress leaders insist Priyanka's presence will complement her brother's and strengthen the party. "While Rahul follows the principles of simplicity set by previous leaders like Mahatma Gandhi and (India's first prime minister Jawaharlal) Nehru, Priyanka is more practical and a quick decision maker like Indira," a senior Congress leader said.
A close confidant of Priyanka said, "She mingles easily. She distributes party items to workers personally, calling them by name. They are more open to her than Rahul Gandhi. That's why we were seeking her leadership for a long time."
Priyanka Gandhi vs BJP
In early January, the BJP was expecting a clean sweep in UP, just as it had achieved in the 2014 polls. But on January 9, two regional players—the Samajwadi Patry (SP) and the Bahujan Samaj Party (BSP) announced a pre-poll alliance that shunned involvement with Congress for the general elections.
Priyanka's surprising entry into India's most significant election territory has further upset the  BJP's election calculations.
The state holds the key to winning federal elections, with 80 out of a total 545 parliamentary seats in India. In 2014, the BJP swept to victory in 71 UP seats, one-fourth of its nationwide total tally of 282. In the same elections, Congress won only two, SP five and BSP none.
Despite the poor 2014 outcome, the SP-BSP alliance polled 43% of votes in UP (mainly among the Muslims, and the backward and Dalit castes), while Congress won only 6-7% (mainly voters from the upper castes).
With his sister on board, Rahul hopes to aggressively take on the Modi-led-BJP as much as the SP-BSP alliance in Uttar Pradesh. Experts feel that, while Priyanka will strategize, decide on candidates and lead from the front in Uttar Pradesh, Rahul will focus on other parts of the country.
Breaking into Modi-Yogi's turfs
Uttar Pradesh is usually divided into four parts: the western, eastern, central and Bundelkhand regions. However, Congress has divided it into two, with roughly 40 seats each in east and west. Western Uttar Pradesh will be supervised by another young Congress leader, Jyotiraditya Scindia, who was instrumental in the party's victory in neighboring Madhya Pradesh. Both announcements have come at a time when Congress is facing an existential crisis in Uttar Pradesh due to the lack of big leaders.
Priyanka, who until now has been working for the party behind the scenes, will now look after eastern Uttar Pradesh. The eastern region is the stronghold of the BJP, its parent organization RSS, and other right-wing groups. The region has not received much developmental work and is affected by illegal mining and crime.
The eastern region includes Varanasi and Gorakhpur, the electoral turf of Prime Minister Narendra Modi and Uttar Pradesh chief minister Ajay Singh Bisht (also known as Yogi Adityanath). Other big leaders of the party such as Home Minister Rajnath Singh (Lucknow constituency), Union minister Manoj Sinha (Ghazipur) and BJP's state chief Mahendra Pandey (Chandauli) also hail from the same area.
But hope springs eternal in opposition circles after the BJP lost two key parliamentary by-elections in the region—Gorakhpur and Phulpur—to the Samajwadi Party last year. Priyanka is likely to set out to galvanize anti-incumbency sentiment against the BJP in the region.
Congress leaders in Uttar Pradesh now believe that she will at some point replace her mother Sonia who has held the Rae Bareli seat for many years. Sonia has suffered ill-health for some time now.
Insiders say Rahul sees his sister as a future chief minister, after he expressed his wish on Wednesday to see a Congress chief minister in Uttar Pradesh in future.
Brighter prospects for Congress
Amid all the buzz, the woman-of-the-moment was missing from the scene. Priyanka has apparently gone to London to be there while her daughter undergoes surgery.
"She will assume charge in the first week of February. On February 10, the sister-brother duo will convene a joint public meeting in Lucknow to sound the poll bugle", party leaders said.
Moreover, the Congress seems to have emerged from the shadow of accusations against Priyanka's husband Robert Vadra. He was accused of illegal land deals during the Congress regime. The Enforcement Directorate is likely to call Vadra next month to answer the case. Observers feel that Priyanka's formal plunge into politics has been delayed by her husband's problems.
On Wednesday, none of the BJP leaders including PM Modi mentioned Vadra's case while reacting to Priyanka's nomination. Their criticism was limited to "dynasty politics". Observers who earlier predicted up to 25 seats for BJP, 45 seats for SP-BSP and 10 seats for Congress in the state, are no longer confident about their predictions.
"Priyanka will influence women and upper caste voters (20%), especially Brahmins who had moved toward (the) BJP over the years. This might increase Congress' vote share but it is not easy to predict seats", said political analyst Ramesh Dixit.
The BJP has taken note. Union Minister Smriti Irani decided to take 20,000 Amethi residents to the Ardha Kumbh Fair being held in the historic city of Prayagraj.  Irani seeks to once more contest the Amethi constituency where she was defeated by Rahul in 2014 despite a Modi-wave. She had also criticized Priyanka's plunge into politics earlier. However, when news agencies had asked Priyanka to react to Irani's charges, she asked them who Irani was. The result was exactly as expected. Irani launched into a tirade, but Priyanka h
ad made her point.
ATIMES
Mississippi Argues Supreme Court Should Overturn Roe V. Wade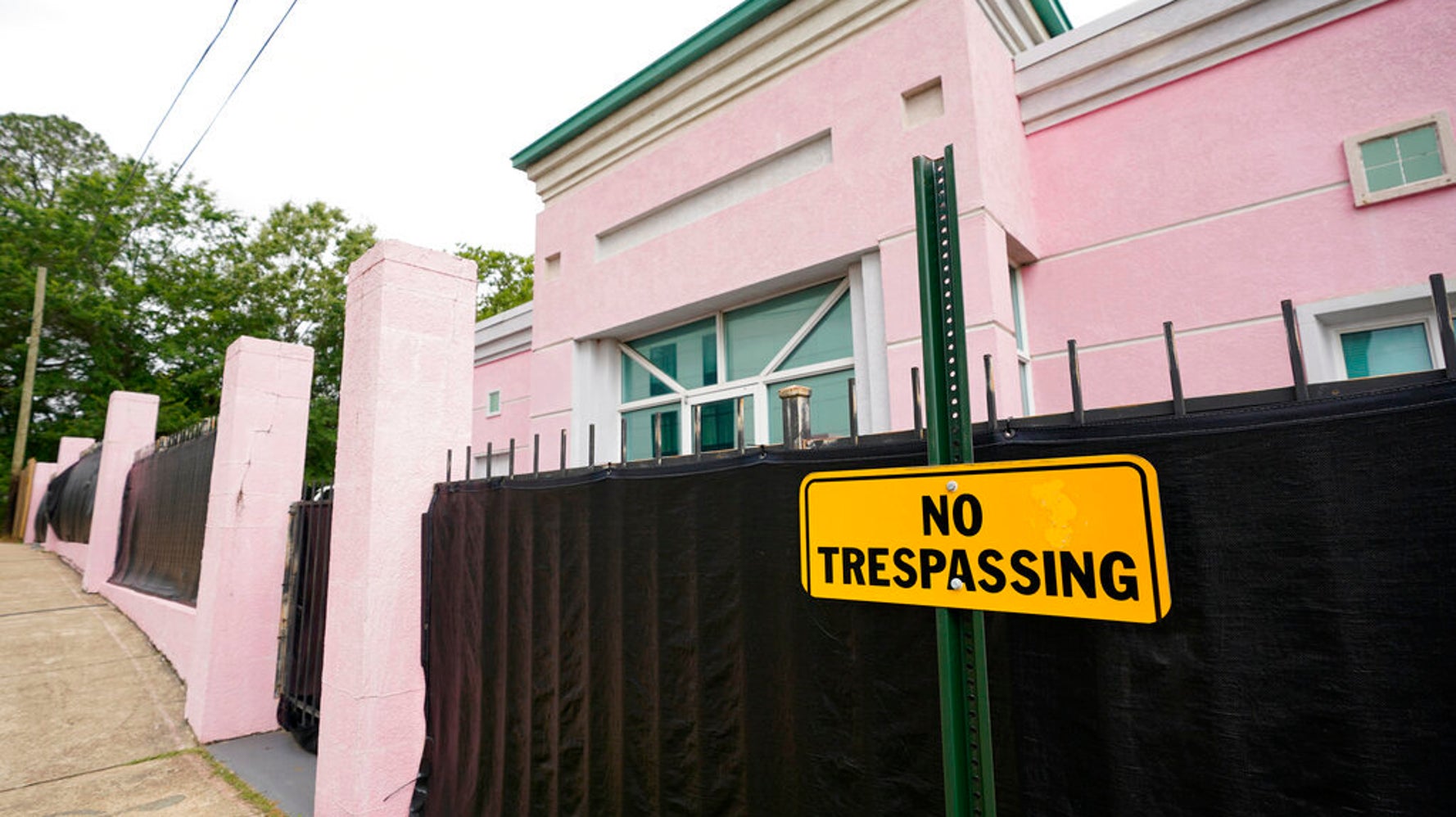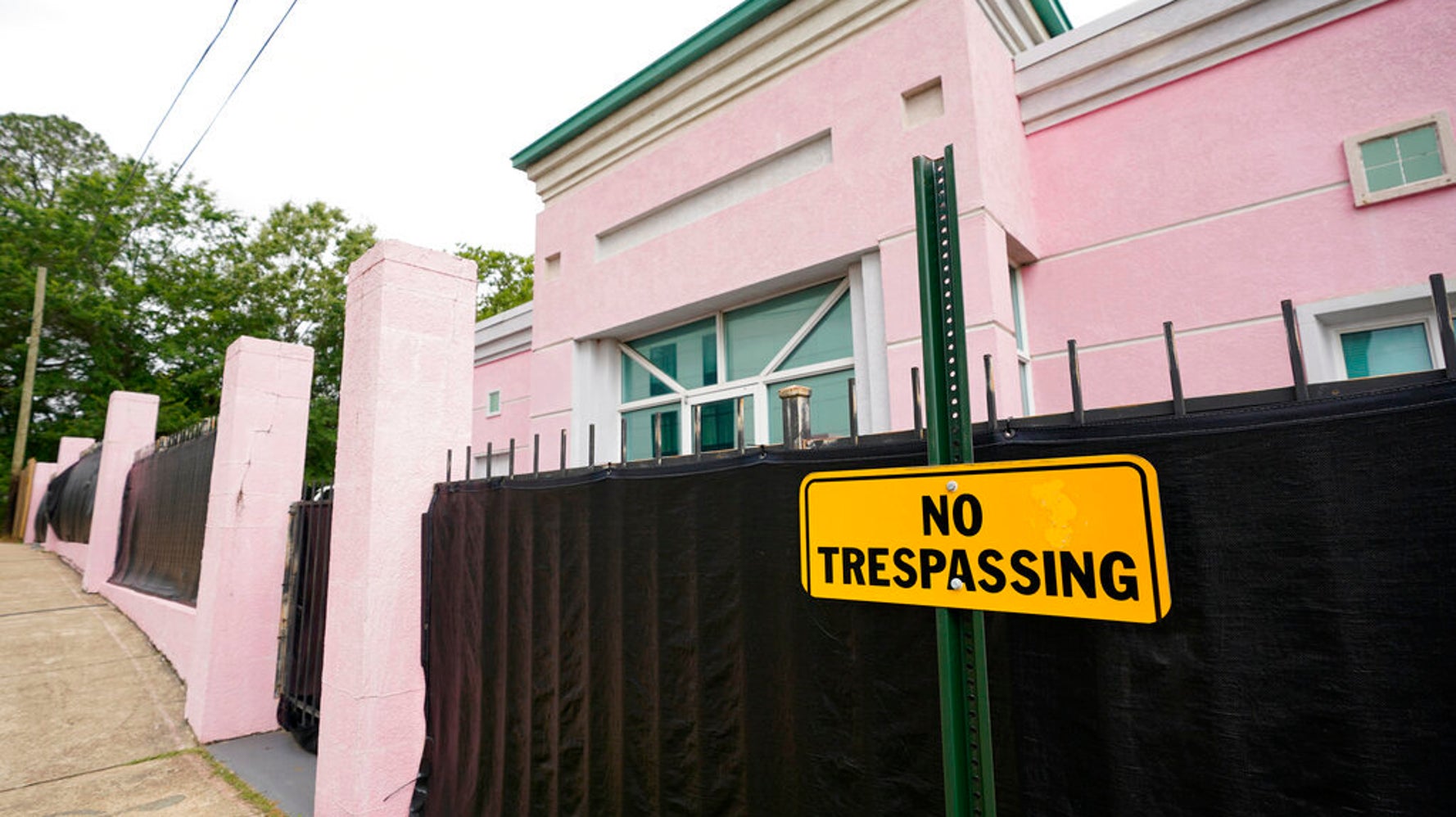 [ad_1]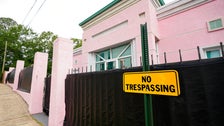 JACKSON, Miss. (AP) — The U.S. Supreme Court should overturn its landmark 1973 ruling that legalized abortion nationwide and let states decide whether to regulate abortion before a fetus can survive outside the womb, the office of Mississippi's Republican attorney general argued in papers filed Thursday with the high court.
"Under the Constitution, may a State prohibit elective abortions before viability? Yes. Why? Because nothing in constitutional text, structure, history, or tradition supports a right to abortion," Mississippi Attorney General Lynn Fitch and four of her attorneys wrote in the brief.
The arguments are a direct challenge to the central finding of the court's 1973 Roe v. Wade decision and its 1992 decision in a Pennsylvania abortion case. Both rulings said states may not put an undue burden on abortion before viability. The Mississippi attorneys argue that the rulings are "egregiously wrong."
The Mississippi case is the first big abortion-rights test in a Supreme Court reshaped with three conservative justices nominated by former President Donald Trump.
A 6-3 conservative majority, with the three Trump nominees, said in May that the court would consider arguments over a Mississippi law that would ban abortion at 15 weeks. Justices are likely to hear the case this fall and could rule on it in the spring.
Nancy Northup is president and CEO of the Center for Reproductive Rights, which is defending Mississippi's only abortion clinic in its challenge of the 15-week ban. She said Thursday that half of the states are poised to ban abortion altogether if Roe v. Wade is overturned.
"Today's brief reveals the extreme and regressive strategy, not just of this law, but of the avalanche of abortion bans and restrictions that are being passed across the country," Northup said in a statement. "Their goal is for the Supreme Court to take away our right to control our own bodies and our own futures — not just in Mississippi, but everywhere."
Republican lawmakers in several states have been pushing laws designed to challenge Roe v. Wade, including bans on abortion once a fetal heartbeat is detected, as early as six weeks.. A federal district judge on Tuesday blocked an Arkansas law that would ban most abortions, ruling that the law is "categorically unconstitutional" because it would ban the procedure before the fetus is considered viable.
The Mississippi 15-week law was enacted in 2018, but was blocked after a federal court challenge. The state's only abortion clinic, Jackson Women's Health Organization, remains open and offers abortions up to 16 weeks of pregnancy. Clinic director Shannon Brewer has said about 10% of its abortions there are done after the 15th week.
The Mississippi clinic has presented evidence that viability is impossible at 15 weeks, and an appeals court said that the state "conceded that it had identified no medical evidence that a fetus would be viable at 15 weeks." Viability occurs roughly at 24 weeks, the point at which babies are more likely to survive.
Mississippi argues that viability is an arbitrary standard that doesn't take sufficient account of the state's interest in regulating abortion.
The Mississippi law would allow exceptions to the 15-week ban in cases of medical emergency or severe fetal abnormality. Doctors found in violation of the ban would face mandatory suspension or revocation of their medical license.
"That law rationally furthers valid interests in protecting unborn life, women's health, and the medical profession's integrity. It is therefore constitutional," the Mississippi attorney general's office wrote in its Thursday filing.
The attorney who will make Mississippi's oral arguments before the Supreme Court is the state solicitor general, Scott G. Stewart, a former clerk for Justice Clarence Thomas.
Also in the filing Thursday, the Mississippi attorneys wrote that if the Supreme Court does not overturn the standard that abortion restrictions should face heightened-scrutiny, the court "should at minimum hold that there is no pre-viability barrier to state prohibitions on abortion and uphold Mississippi's law."
The Mississippi attorneys wrote that circumstances for women have changed since the 1973 and 1992 Supreme Court rulings.
"Today, adoption is accessible and on a wide scale women attain both professional success and a rich family life, contraceptives are more available and effective, and scientific advances show that an unborn child has taken on the human form and features months before viability," the Mississippi attorneys wrote. "States should be able to act on those developments."
Calling all HuffPost superfans!
Sign up for membership to become a founding member and help shape HuffPost's next chapter


[ad_2]

Source link