Sun fails to shine on Japan's solar sector
[ad_1]

It was a speech to inspire environmentalists and energy investors. Addressing both houses of Japan's parliament last October, new prime minister Yoshihide Suga vowed to make a "green society" a core focus of his government. Among the most promising technologies for bringing this about, he said, would be solar power.
The problem — even as he made the announcement and sent bureaucrats scrambling to create the programmes to make it happen — was Japan's growing list of solar company failures.
And while shifts in government policy have played a part in these, some analysts see a more worrying dynamic: the possibility that the economics of solar power in Japan reveal a serious threat to its sustainability plans.
Between the start of 2018 and the end of 2020, 256 solar companies were forced to declare bankruptcy, according to business information firm Teikoku Databank. Their failure, surviving competitors say, reflects a far more challenging operating environment than many had ever predicted.
The rate of new bankruptcies currently appears to be falling, but analysts at Tokyo Shoko Research note that last year the total debt of bankrupt solar companies almost doubled from 2019 levels — reaching a record ¥46bn ($415m). They suggest that emergency Covid-19-related subsidies may be masking the full extent of the crisis.
"Businesses supported by financial assistance may be 'short of breath', and the number of bankruptcies in 2021 may increase," the analysts warn.
Generous to a fault
The most common explanation given for the business failures is the sharp pullback by Japan on a renewable energy scheme conceived a decade ago in the aftermath of the 2011 earthquake and tsunami, and the subsequent closure of the country's nuclear reactors.
One highlight of this new policy, which aimed to encourage investment in solar energy, was a system of subsidies in the form of feed-in tariffs (FITs) — agreed prices at which electricity would be bought from solar providers, in order to reduce investment risk. 
The initial generosity of the FITs when launched in 2012 had the desired effect. Hundreds of investors and operators concluded that by locking in those tariffs at a time when solar equipment costs were falling fast and land in Japan was relatively cheap their potential pay-off far outweighed their risk.
However, in some areas of Japan, particularly the sunny southern island of Kyushu, the sudden concentration of new solar farms led to summer generation surpluses and periodic exclusions from the grid.
So, after about a year, the government started cutting the FITs. It also introduced retroactive deadlines for plants licensed before the tariff cuts to begin operations.
For many companies, these FIT reductions meant their profitability calculations no longer worked. They also seemed to jar with the government's stated objective of building a thriving alternative energy industry.
Taishi Sugiyama, a research director at the Canon Institute for Global Studies think-tank and an expert on Japan's alternative energy industries, argues that the FIT scheme was "too generous". "At one point, it was the most expensive solar generation in the world," he says. "The government changed the policy to reduce the costs following a lot of criticism. Once the FIT rates were decreased, it was quite natural that some generators went into bankruptcy."
Older and costlier
Nathan Schmidt, a partner at Japanese law firm Nishimura & Asahi who has worked extensively on alternative energy projects, says the FITs were always intended to taper, and most investors should have known that. 
But a less predictable problem, he says, is that the cost of building and running solar projects in Japan has not fallen as quickly as it has in other countries — where investors' lower outgoings have offset falling FIT rates.
More stories from this report
This cost issue stems from Japan's demographics: with more than 28 per cent of its population aged over 65, Japan is the "oldest" country in the world and has lower unemployment than many big economies.
As a result, Japan's solar energy companies — and other industries serving Suga's "green society" — face stiff competition for labour and specialists, pushing up pay. 
For some operators, the change in FITs has pushed them towards other alternative energy sources.
Ryota Suzuki, director of operations for renewables group Renova, says that the company took advantage of the early FITs and locked in reliable revenues for at least 13 years, but it has no further plans for solar projects in Japan. It will concentrate on biomass, wind and geothermal projects instead.
Others have taken a more aggressive approach to Tokyo's policy shift, echoing the way some Japanese firms took on the Spanish government when it also reduced FIT rates more quickly than expected in the 2010s. One Hong Kong-based investor, Shift Energy, is making the first-ever use of a 24-year-old bilateral investment treaty to lodge an arbitration claim against Japan.
The case centres on the claim that government policy exposed investors to unreasonable risks.
Japan battled hard but unsuccessfully to settle the matter without formal arbitration. Lawyers warn that, should Shift Energy be successful, the door would be opened for many others to attempt a similar claim.
[ad_2]

Source link
Taliban show conciliatory face at first Kabul news conference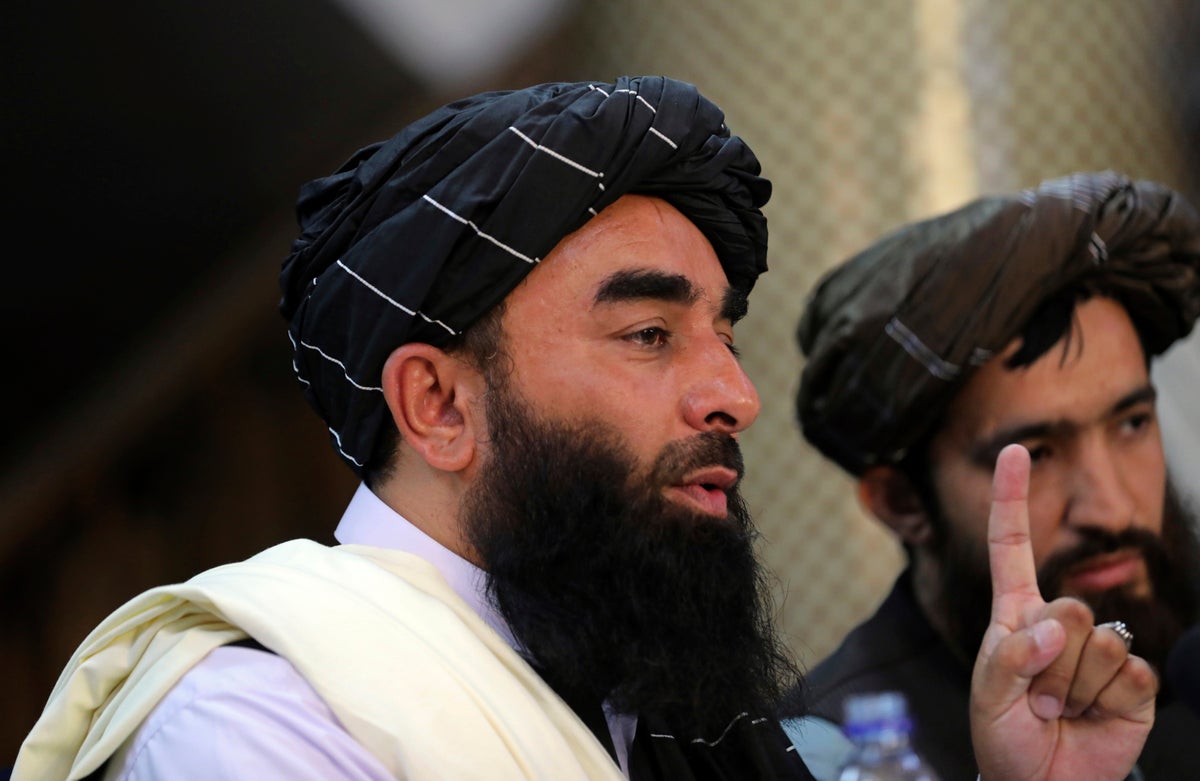 The Afghan Taliban said on Tuesday (Aug 17) they wanted peaceful relations with other countries and would respect the rights of women within the framework of Islamic law, as they held their first official news briefing since their shock seizure of Kabul.
The Taliban announcements, short on details but suggesting a softer line than during their rule 20 years ago, came as the United States and Western allies resumed evacuating diplomats and civilians the day after scenes of chaos at Kabul airport as Afghans thronged the runway.
"We don't want any internal or external enemies," the movement's main spokesman, Zabihullah Mujahid, said.
Women would be allowed to work and study and "will be very active in society but within the framework of Islam," he added.
As they rushed to evacuate, foreign powers assessed how to respond to the transformed situation on the ground after Afghan forces melted away in just days, with what many had predicted as the likely fast unraveling of women's rights.
US President Joe Biden and British Prime Minister Boris Johnson said they had agreed to hold a virtual meeting of Group of Seven leaders next week to discuss a common strategy and approach to Afghanistan.
During their 1996-2001 rule, also guided by Islamic sharia law, the Taliban stopped women from working and meted out punishments including public stoning. Girls were not allowed to go to school and women had to wear all-enveloping burqas to go out and then only when accompanied by a male relative.
The UN Human Rights Council will hold a special session in Geneva next week to address "serious human rights concerns" after the Taliban takeover, a UN statement said.
Ramiz Alakbarov, the UN humanitarian coordinator for Afghanistan, told Reuters in an interview the Taliban had assured the United Nations it can pursue humanitarian work in Afghanistan, which is suffering from a drought.
'WALK THE TALK'
The European Union said it would only cooperate with the Afghan government following the Taliban's return to power if they respected fundamental rights, including those of women.
Within Afghanistan, women expressed scepticism.
Afghan girls' education activist Pashtana Durrani, 23, was wary of Taliban promises. "They have to walk the talk. Right now they are not doing that," she told Reuters.
Several women were ordered to leave their jobs during the Taliban's rapid advance across Afghanistan.
Mujahid said private media could continue to be free and independent in Afghanistan and that the Taliban were committed to the media within their cultural framework.
He also said families trying to flee the country at the airport should return home and nothing would happen to them.
RESISTANCE AND CRITICISM
Mujahid's conciliatory tone contrasted with comments by Afghan First Vice President Amrullah Saleh, who declared himself the "legitimate caretaker president" and vowed not to bow to Kabul's new rulers.
It was not immediately clear how much support Saleh enjoys in a country wearied by decades of conflict.
NATO Secretary General Jens Stoltenberg said the Taliban should allow all those who wanted to leave the country, adding that NATO's aim was to help build a viable state in Afghanistan and warning that the alliance could strike if the country again becomes a breeding ground for terrorism.
The decision by Biden, a Democrat, to stick to the withdrawal deal struck last year by his Republican predecessor, Donald Trump, has stirred widespread criticism at home and among US allies.
Biden's approval rating dropped by 7 percentage points to 46 per cent, the lowest level of his seven-month-long presidency, according to a Reuters/Ipsos poll conducted on Monday. It also found that less than half of Americans liked how he has handled Afghanistan.
US forces took charge of the airport – the only way to fly out of Afghanistan – on Sunday as the militants wound up a week of rapid advances by taking over Kabul without a fight.
US General Frank McKenzie, the head of US Central Command, was at Kabul's airport on Tuesday to evaluate security.
The State Department said on Tuesday that Washington had completed a drawdown of embassy personnel from Kabul and remaining diplomats were assisting in the evacuation.
US military flights evacuating diplomats and civilians restarted after having been suspended on Monday due to chaos at Kabul airport.
Asked how Washington would hold the Taliban to their pledge to respect women's rights, Biden's national security adviser, Jake Sullivan, signalled that options included sanctions and marshalling international condemnation and isolation.
Washington was blocking the Taliban from accessing any Afghan government funds held in the United States, including about US$1.3 billion of gold reserves held at the Federal Reserve Bank of New York, a Biden administration official said.
Biden said he had had to decide between asking US forces to fight endlessly or follow through on the withdrawal deal.
He blamed the Taliban takeover on Afghan political leaders who fled and the army's unwillingness to fight. REUTERS