Sydney outbreak a 'national emergency' as cases spike
Sydney's fast-growing coronavirus outbreak has become a "national emergency," state leaders said Friday, as Australia's largest city reported another record number of new infections.
Admitting a monthlong lockdown had so far failed to stop a delta-variant outbreak, the state of New South Wales pleaded for Canberra to urgently send more vaccines and resources.
Declaring the outbreak a national emergency could pave the way for more federal government involvement in stemming the crisis.
"We have an obligation on behalf of the nation to contain the virus," said New South Wales premier Gladys Berejiklian. "There is no doubt that the numbers are not going in the right direction."
Her state on Friday reported 136 new cases, a record for this outbreak, which now totals 1,782.
With the virus "spreading everywhere" and half the country's 25 million people currently in lockdown, Berejiklian said the government must "refocus" its glacial vaccine rollout.
Just 12% of Australians have been fully vaccinated, thanks to problems with supplies of Pfizer jabs and scepticism about the safety of the AstraZeneca vaccine.
"We need, at least, more first doses of Pfizer," Berejiklian said, while warning Sydney's 5 million residents that restrictions could run until October.
She also announced nonessential workers in specific areas of Sydney would now be barred from leaving, tightening a lockdown that is almost certain to be formally extended next week.
"It is fairly apparent that we will not be close to zero (cases) next Friday," Berejiklian said. "We will have a clearer view next week on what August, September, and October look like."
Prime Minister Scott Morrison on Thursday apologized for the country's slow vaccine rollout, admitting targets had not been met.
"I take responsibility for the vaccination program. I also take responsibility for the challenges we've had," he said. "Obviously, some things are within our control, some things that are not."
With Sydney cases spiraling, the premier of Victoria state, Dan Andrews, called for a "ring of steel" to be thrown up around the city, banning any travel in or out.
In New Zealand, Prime Minister Jacinda Ardern announced a travel bubble between the two countries would be suspended for at least eight weeks.
Australians will no longer have quarantine-free entry to New Zealand, while return flights would be arranged for New Zealanders in Australia.
"There are now multiple outbreaks, and in differing stages of containment, that have forced three states into lockdown," Ardern said.
"The health risk to New Zealanders from these cases is increasing … now is the time for a suspension to ensure New Zealanders aren't put at undue risk from COVID-19 and to ensure we retain our hard-won gains."
Quarantine-free travel between New Zealand and Australia began in April after more than a year of closed borders and was hailed by tourism operators as a "savior for businesses".
However, New Zealand has several times since halted the bubble with individual states and territories as outbreaks erupted in Australia.
In a time of both misinformation and too much information, quality journalism is more crucial than ever.
By subscribing, you can help us get the story right
Taliban show conciliatory face at first Kabul news conference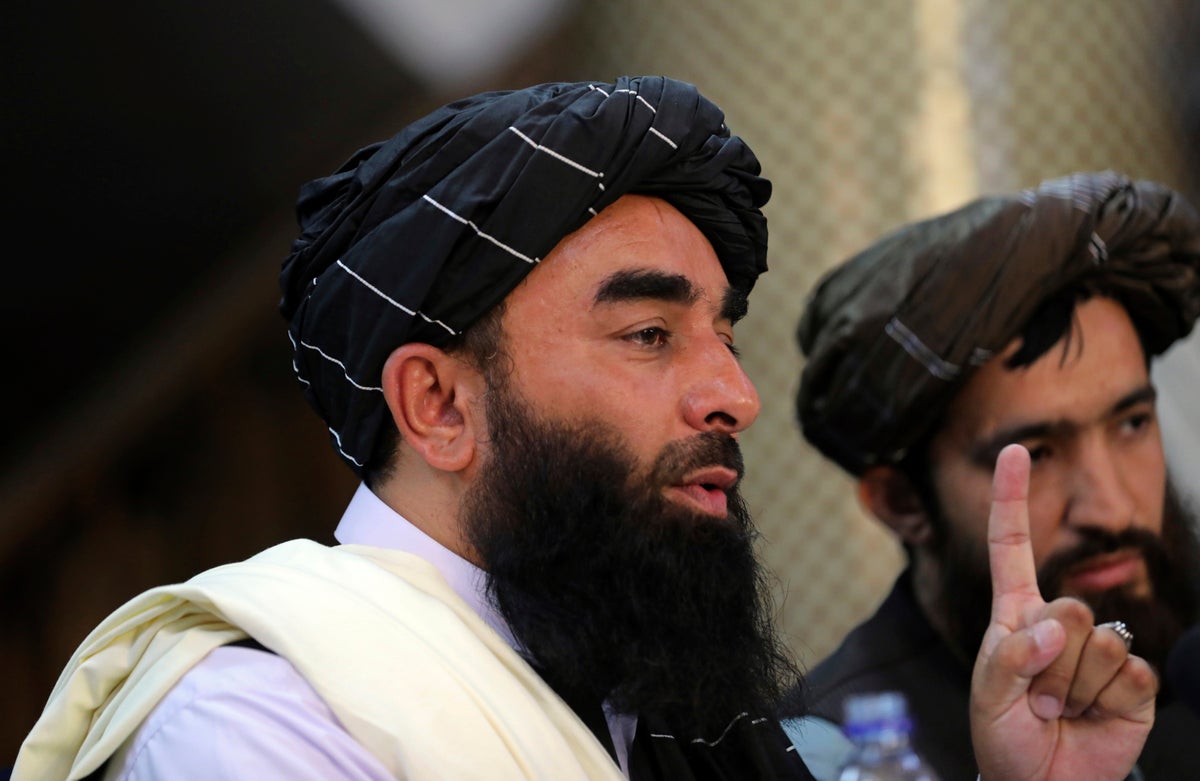 The Afghan Taliban said on Tuesday (Aug 17) they wanted peaceful relations with other countries and would respect the rights of women within the framework of Islamic law, as they held their first official news briefing since their shock seizure of Kabul.
The Taliban announcements, short on details but suggesting a softer line than during their rule 20 years ago, came as the United States and Western allies resumed evacuating diplomats and civilians the day after scenes of chaos at Kabul airport as Afghans thronged the runway.
"We don't want any internal or external enemies," the movement's main spokesman, Zabihullah Mujahid, said.
Women would be allowed to work and study and "will be very active in society but within the framework of Islam," he added.
As they rushed to evacuate, foreign powers assessed how to respond to the transformed situation on the ground after Afghan forces melted away in just days, with what many had predicted as the likely fast unraveling of women's rights.
US President Joe Biden and British Prime Minister Boris Johnson said they had agreed to hold a virtual meeting of Group of Seven leaders next week to discuss a common strategy and approach to Afghanistan.
During their 1996-2001 rule, also guided by Islamic sharia law, the Taliban stopped women from working and meted out punishments including public stoning. Girls were not allowed to go to school and women had to wear all-enveloping burqas to go out and then only when accompanied by a male relative.
The UN Human Rights Council will hold a special session in Geneva next week to address "serious human rights concerns" after the Taliban takeover, a UN statement said.
Ramiz Alakbarov, the UN humanitarian coordinator for Afghanistan, told Reuters in an interview the Taliban had assured the United Nations it can pursue humanitarian work in Afghanistan, which is suffering from a drought.
'WALK THE TALK'
The European Union said it would only cooperate with the Afghan government following the Taliban's return to power if they respected fundamental rights, including those of women.
Within Afghanistan, women expressed scepticism.
Afghan girls' education activist Pashtana Durrani, 23, was wary of Taliban promises. "They have to walk the talk. Right now they are not doing that," she told Reuters.
Several women were ordered to leave their jobs during the Taliban's rapid advance across Afghanistan.
Mujahid said private media could continue to be free and independent in Afghanistan and that the Taliban were committed to the media within their cultural framework.
He also said families trying to flee the country at the airport should return home and nothing would happen to them.
RESISTANCE AND CRITICISM
Mujahid's conciliatory tone contrasted with comments by Afghan First Vice President Amrullah Saleh, who declared himself the "legitimate caretaker president" and vowed not to bow to Kabul's new rulers.
It was not immediately clear how much support Saleh enjoys in a country wearied by decades of conflict.
NATO Secretary General Jens Stoltenberg said the Taliban should allow all those who wanted to leave the country, adding that NATO's aim was to help build a viable state in Afghanistan and warning that the alliance could strike if the country again becomes a breeding ground for terrorism.
The decision by Biden, a Democrat, to stick to the withdrawal deal struck last year by his Republican predecessor, Donald Trump, has stirred widespread criticism at home and among US allies.
Biden's approval rating dropped by 7 percentage points to 46 per cent, the lowest level of his seven-month-long presidency, according to a Reuters/Ipsos poll conducted on Monday. It also found that less than half of Americans liked how he has handled Afghanistan.
US forces took charge of the airport – the only way to fly out of Afghanistan – on Sunday as the militants wound up a week of rapid advances by taking over Kabul without a fight.
US General Frank McKenzie, the head of US Central Command, was at Kabul's airport on Tuesday to evaluate security.
The State Department said on Tuesday that Washington had completed a drawdown of embassy personnel from Kabul and remaining diplomats were assisting in the evacuation.
US military flights evacuating diplomats and civilians restarted after having been suspended on Monday due to chaos at Kabul airport.
Asked how Washington would hold the Taliban to their pledge to respect women's rights, Biden's national security adviser, Jake Sullivan, signalled that options included sanctions and marshalling international condemnation and isolation.
Washington was blocking the Taliban from accessing any Afghan government funds held in the United States, including about US$1.3 billion of gold reserves held at the Federal Reserve Bank of New York, a Biden administration official said.
Biden said he had had to decide between asking US forces to fight endlessly or follow through on the withdrawal deal.
He blamed the Taliban takeover on Afghan political leaders who fled and the army's unwillingness to fight. REUTERS