US Tariffs Injured China, New Shutdown Possible, Says Trump
---
President Donald Trump has said the U.S tariffs injured Chinese economy and it is paying a big price. Speaking at the CBS News' "Face the Nation," Trump touched upon a variety of issues including shutdown threat and trade between the U.S. and China.
Trump said, "we've put very massive tariffs on China. China is paying a big price and it's hurt China's economy very badly ."
Trump added that he expected China to make a fair deal. Trump in late December had agreed to keep the tariffs hike on $200 billion Chinese imports at 10 percent and not escalate them to 25 percent as threatened earlier.
All eyes are on the March 1 deadline and what will happen after that.
In the meantime, China's economic growth nosedived to its slowest in three decades. The Chinese Gross Domestic Product (GDP) barely grew 6.4 percent from October to December 2018, and 6.6 percent for the whole year. It is widely believed several factors have contributed to the slowdown.
"I don't know that we're going to make one, but we have a good chance. And if it is a deal it's going to be a real deal. It's not going to be a stopgap," Trump asserted.
But Trump praised China's role in bringing North Korea to the negotiating table with the U.S.
"It looks like we're doing very well with making a deal with China. I can tell you this, no two leaders of this country and China have ever been closer than I am with China President Xi," the president claimed.
Job growth hailed
Trump referred to the economy again when host Brennan sought his comments about a CBS poll that said more than six in 10 Americans disapproved of his handling of race issues.
Pointing to the jobs report, Trump said nonfarm payrolls showed the addition of 304,000 in January exceeding all estimates.
"The economy is so good right now," said Trump and claimed that "the African-Americans, Hispanic Americans, and Asian-Americans have the best in the history of our country. For women, it has been the best in 61 years."
Referring to the January jobs report, the president said the jobs growth happened irrespective of the partial government shutdown.
When asked about the possibility of another shutdown, if the negotiations with Democratic lawmakers fail, Trump said he would not "take it off the table."
Trump has been pushing for funding a border wall along the U.S-Mexico border. It was a major plank of his campaign in 2016.
Chinese billionaire expresses concern
Meanwhile, China's self-made female billionaires expressed "great concern" over the strains in U.S.-China trade relations.
"From China, all eyes are on the U.S.-China trade talk. I think China very much wants to deal. I can see that the U.S. side also wants the deal. The question is, how is that going to end, right?" Zhang Xin, the CEO of Soho China said at the World Economic Forum.
Although exports account just 4 percent of China's economy, Zhang said the sentiment in the domestic market was going down.
"Right now the trade talks have not quite reached an agreement yet, so the sentiment in China is relatively weak," said Zhang.
She said even stimulus packages cannot restore double-digit growth in China's economy. "We're not the 10% GDP growth anymore, you know?" Zhang added. IBTIMES
---
="text-align: justify;">
Indonesia's B40 biodiesel plan faces new delay due to palm price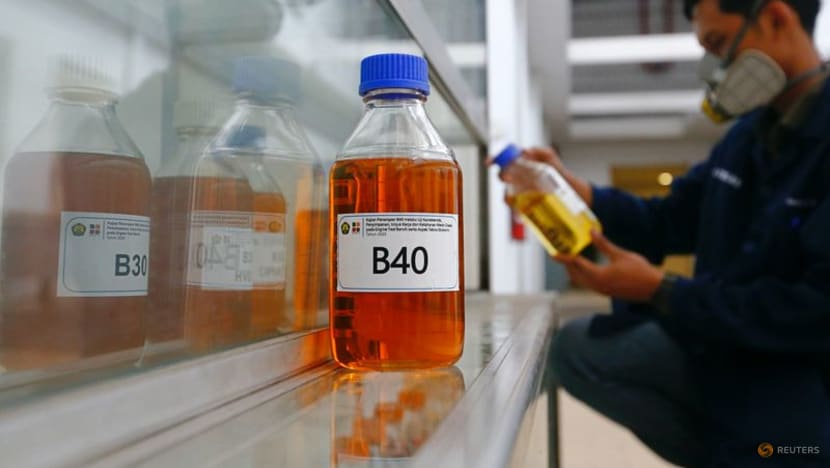 Indonesia's plans to raise the mandatory bio-content in its palm oil-based biodiesel to 40per cent may face further delays, after the high price of the vegetable oil has made the programme too costly, a senior government official told Reuters.
Indonesia, the world's largest palm oil producer and exporter, has a mandatory biodiesel programme with 30per cent palm oil content, known as B30, but intends to expand the use of the oil for energy to save on fuel imports.
Authorities had planned to increase the mix to 40per cent in July this year, but the timetable for the B40 programme is now unclear.
"We don't have a timeline yet for B40, although from the technical side, we're ready," Dadan Kusdiana, a director general at the energy ministry, said in an interview. He said implementing B40 in 2022 will be "challenging".
Indonesia funds its biodiesel programme with proceeds from palm export levies.
However, authorities have revised levy rules three times since last year as they sought to support the biodiesel programme after prices soared, but without hurting exports.
Malaysian palm oil futures hit a record of 4,560 ringgit (US$1,089.35) a tonne on Aug. 12 and have been trading around 4,300 ringgit recently, about 60per cent higher than a year earlier.
Dadan said 45 trillion rupiah to 46 trillion rupiah (US$3.1 billion-US$3.2 billion) is needed this year to fund the difference between using regular diesel and the palm-based fatty acid methyl ester (FAME) for B30.
If prices stayed constant, mixing 40per cent FAME would require around 60 trillion rupiah (US$4.16 billion), he said, while noting adopting B40 would likely boost palm oil prices by shrinking global supply, making the programme even more expensive.
"That is what we're considering, how capable are we in terms of the levies. We have to provide bigger financing, but it doesn't have to come from higher levies," Dadan said, without elaborating on alternatives.
The Indonesian Palm Oil Association (GAPKI) had already said in January it expected B40 to be delayed beyond 2022.
On the technical side, Dadan said the water and monoglyceride contents in FAME must be reduced for B40 to work, requiring new investment by biodiesel producers.
Although biodiesel promises lower emissions, the use of palm oil as a feedstock raises concern about deforestation in the clearance of land to grow it. The European Union is planning to phase it out as fuel for transport.
(US$1 = 14,425.0000 rupiah)
(US$1 = 4.1860 ringgit). REUTERS